---
---
---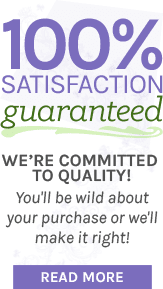 Home :
Allium Flower Bulbs
Alliums are a great attraction in the garden. The flower heads range in size from an inch to a foot, depending on the variety grown. They help to fill the gap between the blooms of the early crocuses and daffodils and the arrival of the later flowers. If cut early, the flowers will last up to three weeks in water, or they can be left on the stalk to dry. They're known to attract butterflies and resist deer, mice and chipmunks. Flowers bloom with a dramatic burst of color in the spring.


ADVANCE SALE! 35% Off Remaining Varieties - Ships in September!


Our Fall Bulbs are direct from Holland and the United States. Plant for a full spring and early summer of color! We have hundreds to choose from! Our incredible variety and low prices are to allow every consumer a chance to purchase quality Dutch bulbs. Our extensive selections are all premium fully guaranteed product. Enjoy!