---
---
---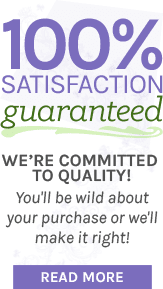 OUR Amaryllis bulbs are jumbo sized bulbs, not your local garden center or hardware store variety. These produce up to 2-3 stalks of flowers with 2-4 flowers per stock on most. The blooms are huge & brilliant! Just ask our customers! The price might be a bit higher, but as we say 'you get what you are paying for'! Amaryllis can be planted from October until late April & flowers December until the end of June. The perfect holiday & winter blooming flower. It's size alone will have all your friends talking & delight you & your family during the holiday & winter season.


ADVANCE SALE! 50% Off for Buying Early - Ships in October!

Our Fall Bulbs are direct from Holland & the United States. We have hundreds to choose from! Our incredible variety & low prices allow every consumer a chance to purchase quality Dutch bulbs. Our extensive selections are all premium fully guaranteed product. Enjoy!