---
---
---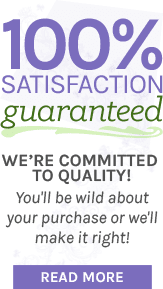 Home :
Amaryllis 'Naranja'
ADVANCE SALE -SHIPS IN MID-OCTOBER 2019



Amaryllis 'Naranja' Large Flowering
Ships as: 1 Premium Bulb 34+ cm



CHARACTERISTICS


Height:
20-24 Inches
Flower Color:
Orange
Hardiness Zone:
9-11 Outdoors - Indoors for other zones
Bloom Time:
6-10 weeks after planting



TIPS & MAINTENANCE:


An amaryllis produces a show-stopping flower that is usually grown indoors. Simple to plant, easy to grow and wonderful to look at during the winter months, holidays or out in the garden in warmer zone 8-10. Adding bright blooms is a must. Just plant in a pot a bit bigger than the bulb by following the instructions that come with them and viola!