---
---
---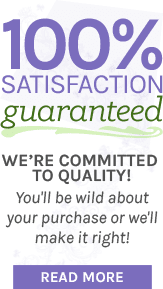 ADVANCE SALE - UP TO 50% OFF! Reserve Now
Ships in Spring 2024!

Our Spring Planted Flower Bulbs are direct from Holland and the United States. Plant for a full summer of color! We have hundreds to choose from! Our incredible variety and low prices are to allow every consumer a chance to purchase quality Dutch bulbs. Our extensive selections are all premium fully guaranteed product. Enjoy!

Caladium's are a popular foliage plant. They are a tuberous plant that comes in variety of shades like green, white, red and even lavender. Their colorful and large decorative leaves work well in annual gardens, in pots or along walkways. Some folks love to grow these plants indoors as houseplants. As a houseplant, caladium adds color but because these plants typically go dormant in the fall, they should be stored until spring if you choose to grow them indoors.