---
---
---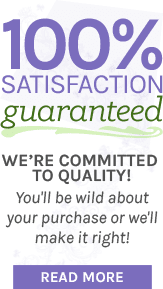 ADVANCE SALE - UP TO 45% OFF! Reserve Now
Ships in Spring 2023!

Our Spring Planted Flower Bulbs are direct from Holland and the United States. Plant for a full summer of color! We have hundreds to choose from! Our incredible variety and low prices are to allow every consumer a chance to purchase quality Dutch bulbs. Our extensive selections are all premium fully guaranteed product. Enjoy!

Canna lilies are tall, bushy plants that make an excellent backdrop for smaller flowers and nowadays they come in dwarf varieties as well. Their large size and brilliantly colored blossoms also make them a good choice as stand-alone specimens in a sunny corner of your garden or in a large terra-cotta pot. Easy to grow and very enjoyable!



Price: $29.90

Sale Price: $16.45

Price: $29.90

Sale Price: $16.45

Price: $29.90

Sale Price: $16.45

Price: $29.90

Sale Price: $16.45