---
---
---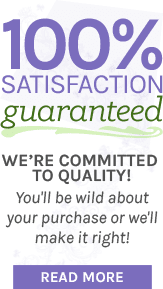 Home :
Crocus Flower Bulbs
Crocus's are among the first flowers of Spring, often emerging long before the danger of snow and freezing weather has passed. Those tiny bright spots around your garden's and yards can bring a smile to anyone's face! We carry a large variety of beautiful color's! Fall Blooming Crocus's such as Saffron, Fall Mix and Colchicum are planted in late summer for Fall blooms! Crocus's symbolize cheerfulness!


ADVANCE SALE - 40% Off for Buying Early -Ships in Late August, Early September!


Our Fall Bulbs are direct from Holland and the United States. Plant for a full spring and early summer of color! We have hundreds to choose from! Our incredible variety and low prices are to allow every consumer a chance to purchase quality Dutch bulbs. Our extensive selections are all premium fully guaranteed product. Enjoy!