---
---
---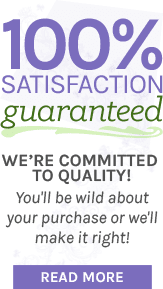 ADVANCE SALE -SHIPS IN SEPTEMBER 2023



Crocus 'Pickwick' vernus
Ships as: Package of 12 Bulbs



CHARACTERISTICS


Height:
4-6 Inches
Flower Color:
Purple, White
Hardiness Zone:
3-9
Light Requirements:
Full sun
Partial Shade
Bloom Time:
Early Spring



TIPS & MAINTENANCE:


Crocuses thrive in cold to moderate winter conditions such as those in climate zones 3 to 7. They will fail to grow in hot climates.

Crocuses are small corms, so they dry out faster than large bulbs. The best time when to plant crocus is in the fall. Plant them in the open rather than the shade (unless you live in the South) because crocuses like plenty of sunshine! Crocus "bulbs", are technically corms. Like corms, they have a definite up end and down end.