---
>

Stunning Prairie Meadows

>

Butterfly Haven

>

Northeast Marvel

>

Short n' Sweet

>

Amazing Before & After Tranformation

>

Pollinators Galore!

>

Old Barn, Fields & Red Poppies

>

Summer Bouquets

>

Small Gardens! Wildflowers for Any Space!

>

Perennials First Round, 2nd Round!

>

It's All About Color

>

Color, Color & More Color!

>

Pond Beauty

>

Mountain Magic

>

Beautiful Perennial Wildflower Landscaping

>

Small Gardening at it's Best!

>

Wildflowers, Water & Views

>

Hardy Hibiscus

>

13 acres of Wildflowers in Vermont

>

Vermont Wildflowers Are the Best!!

>

Pleasure Point, Santa Cruz

>

Sunflowers Everywhere

>

Beautifying A Vacant Lot

>

Wildflower Wonderland

>

Wildflower Wedding

>

Amazing Wildflowers & Wildlife

>

Midwest Marvels

>

Lakeside Beauty

>

Airstrip Beauty

>

Mary's Beautiful Garden & Photography

>

Beautiful Entrance and Driveway!

>

Downscaling during Retirement!

>

Wildlife Habitat Flushing, Michigan

>

Septic Solution!

>

Steep Slope Solution

>

Peaceful Santuary!

>

Amazing Fall Display of Annuals!

>

Foxglove Garden

>

Lakeside Beauty in Canada

>

Shade & Area Restoration

>

Pond and Roadside Wildflowers!

>

Amazing Wildflowers by the Sea!

>

Two Different Gardens!

>

Steep Slope Project

>

Mid Season Perennials

>

Wildflower Makeover

>

Small Scale Gardening

>

Wildflower Wedding Favors & Bulb Booster Garden!

>

Great Gardens!

>

More Great Gardens!

>

Even More Great Gardens!
---
---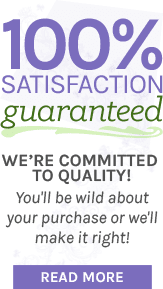 Home :
Customer Photo Gallery
| | |
| --- | --- |
| | |
We love to hear from our customers! We receive photos of wildflower gardens, questions, suggestions, comments or letters letting us know how everything turned out! Below you will find photos of a few of our customers gardens. These include photos from small/medium projects to large projects!! Real people, real photos, great gardens! Please browse and see what others are doing! You can do it too. Just keep in mind that while wildflower gardening is minimal maintenance, it's not 'no maintenance', but it's simple, easy and we are here to help! Join the trend and let us help you create a wildflower area that's not only easy and beautiful, but can be beneficial to you, nature's creatures and the environment! Click on any photo to enlarge it! We'd love to hear from you too so if you have photos, comments or any kind of feedback, please e-mail us at vermontwildflowerfarm@yahoo.com.

Bernice Z.

Mountain Top, PA.

Bernice Z. sent us in these wonderful photos of her wildflower garden along with the following comment: "I'm sending along photos because I love these seeds! Planted the pollinator seeds to attract butterflies and hummingbirds and boy, did it work! Planted them this last June and was amazed at how much they grew in such a short time, I can hardly wait until next year! By the way, my goldfinches love this mix also, they are all over the seed heads. I am really loving these seeds….wish more people would add them to their gardens….they truly are a butterfly and hummingbird magnet, also this is the first time in a long time that I attracted honeybees. Thanks again for your awesome seeds!" (Bernice used our Ultimate Pollinator Combo which is the Hummingbird/Butterfly Mix and the Deluxe Mix)
Lorna H.
Canada
| | |
| --- | --- |
| Just for fun, I am attaching a few photos of my beautiful Zone 3 prairie meadow, created with Vermont Wildflower Farm seeds. Lorna used multiple mixes and products. | |
Debra W.
North Garden, Virginia
| | |
| --- | --- |
| Hi. I am going to be ordering for my 3rd year in a row. I tell everyone about you. I have tried other wildflower seed mixes and yours are by far the best. Thanks so much for your attention to quality. My farm always looks beautiful! And I look like a pro (wink, I know it is your mixes and a little love). I sharings these photos with you. They are gorgeous! | |
Bill M.
Middleburgh, NY
| | |
| --- | --- |
| Bill M. has been doing the town project with wildflowers. Here are photos of a first-year bloom from the Northeast Mix at the entrance of the town and other town areas with the Annual Low Grow mix. Residents have marveled at the beautiful scenery as well as all the attention the gardens bring! | |
Larry G., Sr.
Amish Country, PA
| | |
| --- | --- |
| Larry did our ground cover mix and other short species around his courtyard and the results are spectacular! Larry said: These photos were taken on our grounds recently. This year, I decided to experiment and plant wildflowers in places other than my cutting areas. In a number of places the effects were stunning; the shots that I sent along were taken in what we call our "court yard", around a central blue spruce; other photos were shot through our surrounding "picket fence". We call our property the "Gray Farm", 2 acres situated in the heart of Amish Country. Our farm house is noted as being the homestead of Martin Mylin ( circa 1720), the inventor of the Pennsylvania long rifle ( also known as the Kentucky rifle of Daniel Boone fame) | |
Jennie M.
| | |
| --- | --- |
| I love my little backyard "meadow," and I was just so happy and proud to grow my own flowers for our wedding. Thanks for the wonderful quality of your seeds, and for the many inspirational photos on your site. If only I had a bigger yard . . . :-) | |
Tom W.
Oldenburg, Indiana
| | |
| --- | --- |
| Here are some pictures from our first attempt at a ¾ acre field of wildflowers. The results far exceeded our expectations, and unfortunately the pictures do not do justice to the real thing. We followed the instructions provided with our packets of seed, and what we grew was amazing. Butterflies & Hummingbirds galore all spring and summer, and Golden Finches when the flowers turned to seed in the fall. We cant wait to add another ½ acre plot this year. | |
Reg B.
Essex, NY
| | |
| --- | --- |
| This customer has been working on his acreage little by little throughout the years with our assistance in rectifying some issues with soil and grass. The results are spectacular. These photos were sent to us and he can't stop folks from stopping to see the beautiful display! | |
AnnJaye, Diana B, Darcy D, John P, Walter D and Marilyn B
| | |
| --- | --- |
| We receive photos of our customers summer bouquets picked from their wildflower gardens and fields! Here are a few to enjoy! You can use most wildflower mix flowers as a source for beautiful bouquets but try our Cutflower Fragrant mix! | |
April D, Charles L, Bob D, Mike P, Darcy W, Diane, Kat R, Melinda R, Sandra and John K
| | |
| --- | --- |
| You don't need a big space to have a spectacular garden full of color! Take a look at these beautiful small gardens! | |
Philip T. & Robert O.
| | |
| --- | --- |
| These photos show a first-round bloom of an individually seeded perennial such as Lupine followed by what came next. Sweet William, Gloriosa Daisies! You don't always have to do a mix, you can choose just a few early, mid, late season blooming species! | |
Debra N.
California
| | |
| --- | --- |
| This customer did several mixes in both sun and partial shade areas. Mixes such as Partial Shade Mix, Quick Bloom, Xeriscape and some individual species. This is the first year color and it is gorgeous! | |
John T.
Maine
| | |
| --- | --- |
| This garden is from the Northeast premixed seed bag that I orded from you this early summer. I went to this ladies house and planted a wildflower garden of her own. She was the biggest sponsor of the wildflower project and if anyone deserved there own wildflower garden she was the one. She looks pretty happy with her garden. Thanks so much for every thing you have done for me and this project. | |
Raymond R.
Raymond, Maine
| | |
| --- | --- |
| "Im a veteran and when these wildflowers started coming up it really brightened my day. I have done half the pond. Working my way around whole pond. Thanks again I recommend you to all my friends and people who might be interested in wildflowers. | |
Michael M.
Mountains of West Virginia
| | |
| --- | --- |
| It wasn't hard work. We tossed about 5 pounds over shale and fill dirt and voila. We've got other areas we plan to do. Grows as advertised. The second-year growth is awesome and spectacular. Thanks again. | |
Bruce & Susan L.
| | |
| --- | --- |
| This customer sent in these wonderful photos of their wildflower area in front of their home with the following note: "In 2007, with the help of some wonderful landscapers, we planted our 17,000 sq. ft. meadow with seeds from the Vermont Wildflower Farm. This year we've thoroughly enjoyed our meadow of wildflowers. We're sending these photos because we think you and other wildflower enthusiasts will enjoy them." These photos depict early spring perennial bloom of Dame's Rocket, Siberian Wallflower and mid season bloom of Gloriosa Daisy and others. The bloom will change in spring, summer and fall. Beautiful job on this planting done by Durgin & Durgin Landscaping. LLC! This customer used the All Perennial Mix! | |
Roy and Sarah M.
Cleveland, Tennessee
| | |
| --- | --- |
| Thought you might enjoy a picture or two of the flowers that came up this year. I wish we had more room to grow them, but when they're in their prime, they're the prettiest thing in the neighborhood. The rock wall you see starts at the street and goes all the way up our driveway. Most of our neighbors really enjoy them!!!! Thanks! Sarah | |
Jim S.
New York
| | |
| --- | --- |
| This customer has transformed many areas! Great results and it's looking great! | |
Barbara H. and Gail
| | |
| --- | --- |
| Easy to grow, beautiful! Customers have sent in great photos of products using our Hardy Hibiscus! We love these fun plants with their huge blooms! | |
Michael L.
Charlotte, Vermont
| | |
| --- | --- |
| This is a 13 acre project. This client used the Northeast Mix and has done several of his own experiments by adding individual species and creating looks of his own. This is 2nd year early and mid season bloom. It is a spectacular sight and can be done on a large, medium or small scale. | |
Patrick B.
Weed, California
| | |
| --- | --- |
| Patrick sent us a letter with the following - "Vermont Wildflowers Are the Best!! I've got to tell you the wildflowers are beautiful! One of my gardens is 60 x 15 and I have also planted two other large areas near a pasture with the cattle. I have enjoyed the wildflowers so very much. It's become a habitat for bees, birds and butterflies - beautiful. These photos are just a small sampling - I hope you like them." Patrick did our Annual Low Grow mix combined with several other mixes & individual species. He sent a lovely long letter of which only a portion is above about his results. He also sent along 10 or so photos of which we scanned to allow you to share in them too! A beautiful piece of property now enhanced with our wildflowers - we think its amazing! | |
Rene D.
Santa Cruz, California
| | |
| --- | --- |
| I "planted" in the winter of 2009 along Pleasure Point in Santa Cruz, California. I walk & bike along the cliffs every day, a couple blocks from my house; & as the city was constructing a seawall where the water met the cliff, there was a lot of overturned loose, rocky soil. The idea of seeing the clifftops blanketed in color after a cold rainy winter inspired me to order poppy & lupine seeds along with a seed mixture from Vermont Wildflower Farm! I went out just before & in between rainstorms & threw out the seeds while walking from Pleasure Point to Capitola Village & back. After travelling for a few weeks in April, my husband & I took our usual cruiser-bike ride down to check the waves at the Point as soon as we arrived home. As we came around the corner at the Hook (surf spot at the end of 41st Ave.) where the bike path begins, & rode along down the cliffs to the Point, we were greeted by waves of tiny upturned faces of different kinds of wildflowers. It was a truly amazing sight, & hearing others exclaim happily over the appearance of the wildflowers was a truly joyful thing. (Photos taken by Rene D. and friends T. Fallon Mackey & Martha Tousseau) | |
Cathy S.
Trappe, Maryland
| | |
| --- | --- |
| We recently purchased a property with 4 falling down sheds and a house to be demolished. Once all the buildings were removed, we were left with bare ground. I ordered sunflower and zinnia seeds from your company, planted them and it transformed the space! We don't have any plans to put any structures up any time soon, so I plan to plant the whole 1/2 acre lot in flowers next year too. The seeds I purchased were: Red Zinnias, Autumn Beauty Sunflowers, Velvet Queen Sunflowers, and Giant Mammoth Sunflowers. The amount of butterflies, bees, birds and dragonflies that visited this patch was jaw- dropping! How awesome would our neighborhoods look if we replaced all the grass with flowers? | |
Gene G.
New York
| | |
| --- | --- |
| On Earth Day this year, my wife, myself and a group of our neighbors cleared, tilled, and planted seeds from your farm on a vacant city lot. What was once a trash-covered eyesore is now filled with flowers and the bees and butterflies that love them! We've received numerous compliments from people who walk by and enjoy the view. I've attached before and after pictures of the lot - thank you for offering such great seeds! So we ask you - What could you do to an 'eyesore' with $70 in your neighborhood? For just a small amount of money you can beautify and bring pollinators to an otherwise desolate or unkempt area! | |
Christine M.H.
Canal Winchester, Ohio
| | |
| --- | --- |
| I just love looking at all the colors outside my back door. Their Siberian Husky-Alaskan Malamute puppy loves the flowers too! I can't wait to plant the cool tones wildflower mix, I love it. Thanks so much. (Christine planted several different wildflowers and mixes.) | |
Kathleen D.
Williamstown, Massachussetts
| | |
| --- | --- |
| This customer used our Northeast mix and some individual species to create a beautiful wildflower area. These family photos of a wedding show the wonderful background wildflowers can make for your big day! Kathleen was also one of our photo contest winners for 2010~ | |
Irene M.
| | |
| --- | --- |
| Thank you for such an exciting phone call last week. I am so delighted that my photo was chosen as a winner in your contest!! Thank you to all of the judges and to the Wildflower Farm for organizing the contest and for supplying the seeds that create the beautiful wildflower fields. (Irene has the most wonderful area of wildflowers on her property and a multitude of interesting wildlife to go with it! We're jealous!) | |
Pat & Dick F.
Reedsville, Wisconsin
| | |
| --- | --- |
| We had the advantage of seeing both wonderful flowers in bloom and 'wildlife' in action at your farm! Thanks for the great time and hikes through the trails. While there we picked up an acre plus of wildflower seed and planted this spring! Here are the results. Just grab a couple of friends, prepare and plan well and you can have this beautiful field too! We so thank you for this wonderful area! We took photos of the field before and after and had so much fun doing so. We are out there every day and those driving by can't get enough and our neighbors love us! Thanks again! Pat and Dick Customer used the Midwest Mix and boosted it with individual species! This is mid-season bloom the first year! | |
Gene & Emily C.
Virginia
| | |
| --- | --- |
| Diana: Here are photos of our riparian garden project here at our house on Smith Mountain Lake Va. I am attaching shots of part of our waterfront. This year (2011) we have had a cool and wet spring and our wildflowers have responded with vigor. We added a few supplements to our soil as suggested. We have some plants to give so we have distributed Shasta daisies and others to our three children for their gardens. We have had many compliments on our display as they are very visible to boaters even the purple martins seem to enjoy them! We always mention that the seeds came from Vermont Wildflower Farm! Our next project will be to plant clumps of a variety so we have a late bloom. **These folks have used a perennial mix as well as individual species. | |
Sondra B.
Callicoon, New York
| | |
| --- | --- |
| Dear Vermont Wildflower Farm, All photos were taken on my father's airstrip, located in Callicoon, NY, where we had the joy and blessing of planting many of your wildflower seeds this past Spring. The yellow lab in one of the photos is our family dog "Molly" and the children are my own Amelia and Curtis. These flowers have been our passion this Spring, Summer, and now Fall (we are praying for a late frost this year!) and we have received so much pleasure from monitoring their progress daily. Thank you for your wonderful seeds. This customer has planted the NE Deluxe, Cool Tones, Hummingbird/Butterfly, Partial Shade, Perennial Low Grow and 14 different individual species! | |
Mary C.
Newfane, Vermont
| | |
| --- | --- |
| "My wildflower garden, Newfane, VT; and photos from a friends garden; all from Vermont Wildflower Farm seeds! How much pleasure and joy we experience every day from the second year of our Vermont Wildflower Farm "Field of Dreams"! We also have another, smaller wildflower garden in the front of our house - all seeds from your farm - that has thrived for four years.Thank you so much!" | |
Mike D.
Shoreham, Vermont
| | |
| --- | --- |
| This project involved the drive and entrance of their home, It made a very nice improvement to the entrance landscaping and is very beautiful changing every couple of weeks during bloom time!! This is the Northeast mix and contains both 1st and 2nd year bloom! | |
Gordon & Monteen S.
Signal Mountain, TN
| | |
| --- | --- |
| This customer has created a wonderful downscaled garden. Having moved into a community, there wasn't much room, but the way this has been done has made it look marvelous. Lots of color and contrasting plants. The Cardinal Flower is a marvel at almost 6+ ft. high and the Wax Flower is a feat to grow in itself. This customer is very proud of their garden and rightly so! | |
JOHN & KAYE K.
Flushing, Michigan
| | |
| --- | --- |
| This couple created a wonderful wildlife habitat environment on their property in Flushing, MI. Each year they have been adding to their areas of wildflowers. They have done mixes from Partial Shade, Deer Resistant to our Hand Gathered and Rare Species. These wonderful photos are only a small taste of the wonders they have done! This year they are again adding. It must be a spectacular sight! We appreciate them sharing with photos and each year we look forward to new ones! | |
Cynthia L.
Delaware
| | |
| --- | --- |
| Just wanted to share some pictures of your wildflowers on our septic mound from last spring. I just ordered more to keep the annual color. Thanks so much for great seeds. I love how they look in our beach environment, here in southern Delaware. We have customers asking for something to cover their septic mounds all the time and wildflowers are a perfect and beautiful solution. Contact us for details on how you can do it too!! | |
JC
Washington
| | |
| --- | --- |
| This customer sent before and after photos of his yard. This is a pretty steep embankment. This customer followed our advice to the letter and these are the results. He used our All Perennial mix and seeded in the fall! | |
Linda W.
Waterbury, Vermont
| | |
| --- | --- |
| Linda sent us these wonderful photographs of early spring perennial bloom on her property in Waterbury, Vermont. She is continuing to work on her wildflower area and we can't wait to see photos of bloom mid and late season and her new project areas. It looks just gorgeous! | |
Jeff L.
Charlotte, Vermont
| | |
| --- | --- |
| This customer sent us photos of his wildflower field which is about 3/4 of an acre! Planted in July, great fall bloom! This fall ('07) we'll be adding to it! Can't wait to see it next year! This customer used the Northeast mix. 1st season bloom with a fall foliage background! Great contrast! | |
Anne M.
Greenfield, Massachussetts
| | |
| --- | --- |
| This customer created a beautiful setting of foxgloves. She had this to say "All of the pictures were taken here in my back yard this June. They are of your wildflower shade mix, planted in October '08. I'm very pleased with it." | |
JB
New Brunswick, Canada
| | |
| --- | --- |
| This was a rather large project. This client used the Northeast Mix. This is first year early to mid bloom from the mix. It looks great! | |
Rita S. (1st 3 Photos) & Tom L. (Last 2 Photos)
Easton, Pennslyvania & Petersborough New Hampshire
| | |
| --- | --- |
| Rita had this to say: We live in an active lifestyle adult comunity and planted the partial shade mix last year in our tree line. We now have a beautiful blanket of Sweet Williams, Dames Rockets, and Siberian Wallflowers as well as Coreopsis. There are some other wildflowers as well that are starting too. I've recommended your website to members of our garden club. Your seeds are the best. Tom had this to say: "This shows what happens if you have faith in tiny seeds, because the before's are pretty ugly." This is the early season perennial bloom and we think that the "after" makes this area beautiful! He did a wonderful job! You can do something like this too! Transform your area like Thomas did! | |
Robert N.
Cushing, Maine
| | |
| --- | --- |
| This customer sent us photos of his project from the seed he purchased from the Vermont Wildflower Farm. He used several different mixes. "This is fun and looks great!" | |
Jonathan F.
Chatham Massachussetts
| | |
| --- | --- |
| This customer has spent some time and money rectifying the soil and area. He has planted more than one mix and after some time, here are the spring results. Very beautiful! This is mostly the Northeast mix with the beginning of the perennial seasonal bloom. The lupine and daisies are in their full glory. These will be followed by the mid season bloomers and the late season. Over the years the area should multiply. We bet it is a big pleasure to sit in those adirondack chairs and enjoy the lovely view! | |
Betsy S. (1st 5 Photos) & Warren W. (Last 4 Photos)
Huntington Beach, California & Sand Springs, Oklahoma
| | |
| --- | --- |
| Betsy had this to say: We wanted to share with you these pictures of the wildflowers in my backyard in Huntington Beach, California. We visited your place last summer and purchased the Western mixture. Planted the seeds in late October, The flowers started blooming in March and have not stopped. Beautiful and what a surprise to see the variety and the spectacular colors!!! Warren entered our Annual Photo contest with these lovely photos from his gardens! Two of Warren's entries made the top 50! | |
Dick W.
Binghamton, New York
| | |
| --- | --- |
| This customer used our All Perennial Mix and has subsequently added the Woodland Mix. This is early season bloom and will only get better as the years go on! See his comments: "Here are a few pictures of the wildflowers on the hill in my backyard that I seeded last year from your company. They all look good to me! Seems that every few days something new comes to bloom. I added some of the woodland seeds a couple of weeks ago and so I'm waiting for those to sprout. They make take a bit longer to get going then the others I'm sure. Thank you so much. | |
Bill C. (1st 2 Photos) & Karen G. (Last 3 Photos)
Woodstock, Vermont & Canada
| | |
| --- | --- |
| Bill had this to say: We talked a few times last year and early this year about dealing with grasses in my wildflower patch. You suggested Ornamec which I applied early in the summer. I can report that the Ornamec was quite effective in controlling the grass in my patch--better than I expected. I am attaching a couple of pictures taken a few days ago. I have every variety of flowers represented in my fields at the moment. I am pleased with the outcome. (We think the outcome is great too!) This is second year mid-season bloom! Karen's Garden: This customer wrote to us about their wildflower drive. This really looks very nice in its mid-season bloom. She wrote the following: I bought wildflower seeds from you last spring and we had tons of annuals the first year. This year we were pleasantly surprised with tons and tons of perennials, Thank you! (This customer used the Vermont Wildflower Farm House mix.) | |
Donna C.
Lambertville, New Jersey
| | |
| --- | --- |
| Donna kindly sent us some before and after photos of their wildflower project. This is a first year bloom and it's looking great. "We are looking forward to the next batch of seed and all that comes up. We will take some aerial shots later this summer when the new and old areas are in bloom. Thanks for your input on our plans. Donna" | |
Stacy V.
Carmel, Indiana
| | |
| --- | --- |
| Let me take this opportunity to tell you that last year, we sowed your low annual mix, and it was stupendous! It exceeded my expectations. Last summer, I also tried your Bishop's Flower, and it was also prolific. I look forward another beautiful summer with your wildflowers. | |
Todd & Amy S. (1st 3 Photos) & Mary R. (Last 2 Photos)
Delivan, Wisconsin & Albany, New York
| | |
| --- | --- |
| Todd & Amy had this to say: "First off, I just want to send you all a big THANK YOU for the seeds we ordered from you last spring. We separated a bunch of them up and put them into little pots as wedding favors last June. My husband and I were married on our mountain bikes in a State Forest and then we had a big ol' potluck after the ceremony...so much fun!....and I just can't tell you how many people commented throughout the summer on their lovely wildflowers that they planted from our wedding; I included your info on each of the cards included with the flower seeds and hand-painted pots, so hopefully, you will get some more customers this season!! Your products are WONDERFUL!!!! I am including a few photos for your viewing enjoyment :o) Thanks so much!!! Keep up the great work! We look forward to ordering again from you this year!!! New home and huge new yard you know! We will need plenty of flowers! Amy and Todd selected favors by using mixes from our Midwest section. Mary had this to say: "All summer I had a continuous display of flowers completely covering the area. Thanks for the beautiful garden." This customer was truly amazed. Using our Bulb Booster" 5 x 7 Seed packet she created this area on her property. | |
Other Great Customer Projects!
More Great Customer Projects!
Even More Great Customer Projects!