---
---
---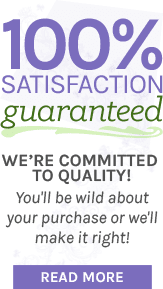 Home :
Daffodil Flower Bulbs
Daffodils are the flowers that symbolize friendship and are some of the most popular flowers of Spring. They are easy to grow with long-lasting, brilliant blooms every Spring. They are perfect for naturalizing or for focal points in your garden. Great for cut flowers. Deer resistant! Daffodils have long been associated with 'new beginnings'.


ADVANCE SALE! Up to 40% Off for Buying Early - Ships in September!

Our Fall Bulbs are direct from Holland and the United States. Plant for a full spring and early summer of color! We have hundreds to choose from! Our incredible variety and low prices are to allow every consumer a chance to purchase quality Dutch bulbs. Our extensive selections are all premium fully guaranteed product. Enjoy!