---
---
---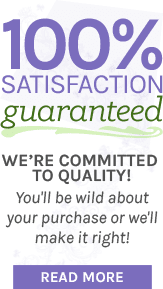 ---
Home :
Grass Seed Mixes & Species
| | |
| --- | --- |
| | |
Grass seeds are used for a variety of reasons within landscapes and are becoming more sought after with each passing year. We are offering a great selection of native and common landscape grasses per customer demand. We have a great selection of grass mixes as well as individual native and non-native varieties. These mixes or species are perfect for a multitude of uses from replenishing nutrients, as an addition to wildflower plantings and for creating a more natural look/habitat which has become a popular trend in recent years.


We are offering these great mixes for a multitude of uses! Grasses are used for a variety of reasons ...

READ MORE

Grass seeds are used for a variety of reasons within landscapes and are ...

READ MORE
"We're Dedicated to Your Success"

Quality Products and Expert Advice
We've been helping people create beautiful wildflower gardens and meadows for over 35 years. We are renowned for our quality wildflower seed products and our expert advice. From the small home garden to a wildflower meadow or field, we can assist you every step of the way. It's simple, easy and we are here to help! Join the trend and let us help you create a wildflower area that's not only easy and beautiful, but can be beneficial to you, nature's creatures and the environment! Our wildflower seed and wildflower mixes are always 100% pure wildflower seed, no fillers or grasses!



LANDSCAPE PROFESSIONALS & CONTRACTORS
Have Fun With Wildflowers & Learn Some Cool Stuff! -
Fun Facts About What Beneficial Creatures Will Be Attracted to Your Garden!
No Space? Try Container Gardening!
Using Wildflower Seeds for Your Wedding!
See What Our Customers Are Doing!