---
---
---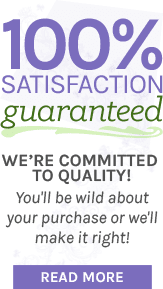 Home :
Planting & Info Guides
| | |
| --- | --- |
| Planting & Info Guides | |
Seed Rate Guide oz/1000 sq. ft.

| | | | |
| --- | --- | --- | --- |
| Type | Rate | Type | Rate |
| B.Breath | 4-oz | Cornflower | 6-oz |
| Poppies | 2-oz | Cosmos | 5-oz |
| Zinnias | 8-oz | Sunflower | 7-oz |
| Daisies | 3-oz | Lupine | 15-oz |
| BESusan | 2-oz | Coreopsis | 6-oz |
| Coneflower | 5-oz | Asters | 1-oz |
| Larkspur | 7-oz | Milkweed | 5-oz |
| Gaillardia | 4-oz | Columbine | 2-oz |
| Seeding | Rates | Avg/Dense | Coverage |

| | |
| --- | --- |
| Type | Shipping Begins |
| Wildflower Seed | Year Round |
| Shipping Time | Within 24-48 hours |
| Custom Seed Mixes | Approx. 1-2 weeks |
| | |
| | |

We do ship to Alaska & Hawaii by USPS 2nd Day only for bulbs/bareroots. Seed products ship as normal. Before checking out, please e-mail us for a shipping quote if your order contains bulb/plant products.

Bulb & Plant Products Cannot be Shipped to Canada or Any Foreign Country!
Detailed Instructions
How Much Seed Do I Need?
In planning a wildflower meadow or garden, first you need to choose your site and estimate the square footage of the area. To find the square footage of any square or rectangular area, simply multiply the length in feet times the width in feet. For example, a border 50 feet long and 10 feet wide is 500 sq. ft. in area (50 X 10 = 500). For a circle, the area is equal to "pi" r squared, or pi (3.1) times the radius of your circle, squared. If your circle is 20 feet across, its radius is half of that or 10 ft. So to get the square footage of the circle: 3.1 X 10 X 10 = 310 sq. ft. The amount of seed you should plant depends on the flower display you want. Most usually want dense or maximum bloom. All mixtures are pure wildflower seed, no fillers or grasses. The denser you sow your wildflower area with seed, the more you will hold out the weeds and grasses. Just be sure not to over seed, so your wildflowers do not compete with themselves for space!
Our suggestion for coverage is as follows:
1 oz. up 100 sq ft
1/4 lb covers 250 - 500 sq ft
1/2 lb covers 500 - 1,000 sq ft
1 lb covers 1,000 - 2,000 sq ft
5 lbs covers 5,000 - 10,000 sq ft
10 lbs covers 10,000 - 20,000 sq ft
50 lbs covers 1+ Acres
SEEDING RATES ARE APPROX. DEPENDING ON THE DENSITY OF COVERAGE YOU DESIRE!
Note:
If you have a large site, from ½ acre to several acres, your planting rate may be affected by land conditions. If you have heavy weeds on the site now, some erosion, generally poor soil, or other land problems, additional seed is usually the most economical solution. If your site does have these types of problems and you want to build in some assurance of full coverage, use a per pound coverage rate of 1000 sq ft. We usually suggest 50 lbs. per acre.
How To Plant Like a Pro!
Where to Plant:
Unless you are planting our Partial Shade Mix or Woodland Species, choose a spot with as much sun as possible. We consider full sun at least 6 hours daily. For wildflowers, full sun is best. Most all soils are acceptable -- if any plant has grown in the spot, it should support wildflowers, which are tough and will adapt to the soil you provide for them.
When to Plant:
The optimum time to plant wildflower seed in your area depends on your climate and rainfall patterns, as well as the species you are planting. In cooler climates; plant annuals, perennials or mixtures of annuals and perennials in spring, early summer or late fall. In milder or warm climates; plant wildflower seed during the cooler months of the year, fall through spring. Perennials can be sown spring, summer and fall. If planting perennials late summer be sure to allow 10 weeks growing time before plants go dormant for the winter months.
Spring planting:
when there is no further chance of a killing frost, meaning that your night time temperatures are maintaining 45 degrees and above.
Summer plantings:
annuals or mixes containing annuals can be planted through mid-summer. Depending on your climate you want to insure that you have enough time to enjoy all the annuals in your growing season. Perennials can be planted through the summer up until 10 weeks before your cold weather sets in.
Fall plantings:
in areas with freezing weather, a fall planting must be after a killing frost when your daytime temperatures are maintaining 45 degrees and below but before the ground freezes. In other words, when you are sure cold weather has set in. Killing frosts usually happen at 28 degrees Fahrenheit. Fall plantings in cooler climates are dormant plantings and should be late enough so that the ground temperature is low but the ground is not yet frozen. Seeds must remain dormant – the seeds will germinate in spring. In areas of no frost, plant as your rainy season begins. It is never too late to plant – just ask us for details on how and what to plant! Click Here to Read About Fall Planting
Fall Planting Info!
Soil Preparation:
This is the most important step in obtaining success of your wildflower planting, whether it is a small garden or a large meadow. Remove all existing growth, either by hand, rototilling, rough or power raking. Till only deep enough to remove all old roots. Deep tilling may bring up dormant weed seeds lying beneath which will compete with your flowers. If you want to be sure your soil is "weed seed free", you'll have to till, wait for the crop of new weeds to grow, usually one to three weeks and then do one of two things; kill them down with one of the safe, non-residual method of using white vinegar; or to till again as in step one. If you use the vinegar method, then once the weeds are dead, lightly rake them out and seed your wildflowers without rototilling or disturbing the soil again. If using the roto-till method, you can seed after the second or third tilling. For those of you that wish to use an herbicide, please read the label for any detrimental effects it may cause. If you choose to use this, use the same steps as if using the vinegar.
About Fertilizer:
When you choose to plant wildflowers there is usually minimal weeding done…and fertilizer will encourage the weeds and grasses. Fertilizer is not necessary for a great wildflower garden or meadow. (No one fertilizes in the wild or along roadsides), but if you want this extra boost for your flowers, fertilize only where you are willing to weed.
Sowing:
Once your soil is prepared and free of previous growth, it's important to sow immediately. (If you let time go by between preparation and spreading your seed, you're giving possible weeds an advantage over your wildflower seed). You can use a hand crank seed spread, but most simply scatter the seed by hand. If you want to be sure to get good, even coverage, divide your seed into two roughly equal parts, in two buckets or cans. Then add clean sandbox sand to both halves, roughly 4-5 parts of sand to 1 part of seed. The sand does two things: It "dilutes" the seed, making it easier to sow evenly, and since it's light-colored, it shows you "where you've been" on the dark soil as you go. Next, sow one bucket's mix over your whole area. Then go back in the opposite direction and do the same with the second bucket. This way, you should have even spreading and no bare spots. Once seed is sown, do not rake or cover it in any way. If you can, use a lawn roller or lay down a large board and walk on it to compress (squash down) the seed into the bare soil. Remember, some of the seed you're sowing is tiny; even the lightest covering of soil can stop it from germinating. Keep your new seedbed moist until seedlings are about 6-8" tall. After that, they should be self- sufficient; however, watering during droughts will keep your flowers blooming.
Know your Annuals, Perennials, Biennials:
The annuals are quick-growing, quick-blooming and will bloom for months, and then die with a killing frost. Most do reseed, but the seed must fall on bare ground to re-grow the next spring. Perennials are the flowers that "come back every year" from the same roots, forming expanding clumps in your meadow over the years. Perennials may grow and leaf or lie dormant the first year to begin blooming the second and successive years. Biennials bloom the second year and are killed by that year's frost. However, they are heavy re-seeders, and usually reappear in the meadow. If you are purchasing a mix or annuals and perennials, the annuals will be the ones that give you a first-year color while your perennials establish.
Woodland and Rare Wildflowers
- Many seeds of woodland and rare wildflowers have built-in dormancy mechanisms which protect them from germinating before killing frosts or in times of drought. In the wild, seeds will lie dormant until they acclimate to their new environment or until the proper conditions for growth occur. To be successful with these types of species and growing them from seed you must realize that each species has a different method of naturally breaking dormancy. Woodland and Rare wildflowers are not instant garden flowers, and many take a great amount of patience before they germinate and bloom. Once they do, they are well worth the wait.
Maintenance:
The amount of work you want to put into your meadow area is up to you. The only requirement is a once-a-year mowing in the fall after killing frosts—to disperse seed and to keep down brushy growth. Another good practice is to identify areas that have become weak or weed-filled, and to reseed those spots, the same way you repair bare spots in a lawn. Once you are able to identify weeds, hand pulling is a viable method of control for the small to medium garden. Any weed that you can pull will constitute to the success of your garden for years. One weed can disperse thousands of seeds, so get 'em out of there if you can. If you have a large planting and you notice an area of weeds, then the above method of re-tilling and re-seeding that area is your way to obtain maximum success.
Be Patient and Enjoy!
Be patient while your garden or meadow establishes but once it has you'll notice small wildlife, many birds, butterflies and other insects that are attracted to your wild garden; observing these visitors is one of the greatest pleasures of growing wildflowers. Mow paths through your meadow, put in benches and birdfeeders, and enjoy it all for years to come.
Common Questions
How much seed do I need?
Seeding rate varies according to species and mixes. Average seeding rate is 1 lb. covers 1,000 to 2,000 sq. ft.
When is the best time to plant?
You can plant Spring, Summer or Fall. In order to take advantage of the entire growing season, most gardeners do a double seeding (half in fall and half in spring). On average, fall planted seeds germinate a few weeks sooner than spring planted seeds.
Should I plant my annuals and perennials……….in spring or fall?
Most spring seed annuals and fall seed perennials but you can do both at either time.
When should I plant in the spring?
Once danger of frost is gone and nighttime temperatures are above 45 degrees.
When is the latest I should plant annuals in the summer?
Usually, 12 weeks prior to first frost
When is the latest I should plant perennials in the summer?
Usually, 8 weeks prior to killing frost.
When should I plant in the fall?
Northern states: after a couple killing frost (28 degrees or below) – usually between November and January.
Southern states: Once your rainy season begins.
Click below link to view our Fall Planting Guide:
Fall Planting Info!
How do I kill the Grass in my wildflower area?
Contact Us for Suggestions!
What can I plant for the honeybees, butterflies etc.?
All wildflowers are beneficial, but we recommend our Deluxe Pollinator Mix, Native Perennial Pollinator Mix, Native Perennial Pollinator & Grass Mix, Hummingbird Butterfly Mix, Honeybee Mix, or Honeybee Feed & Forage Mix. These mixes have everything for everybody!
Can I grow wildflowers in full shade?
The technical answer is no, all wildflowers need some sort of light. There is one wildflower that will do well in complete shade, Forget-me-not and you can also use our Woodland or Hand Gathered and Rare species. Call or e-mail us for advice.
What's the difference between annuals and perennials?
Annuals produce a flower the first growing season, are usually bright and colorful, and die off at the end of the season but most reseed themselves.Perennials don't produce a flower until the second or third growing season but keep coming back year after year from the same plant and also reseed themselves.
What kind of maintenance is required?
We usually recommend a once year cutting or mowing at the end of growing season (once the bloom ends). Most do a light overseeding with half or a quarter of the amount initially seeded in order to bring back the annuals and boost up the perennials or simply to customize the wildflower garden with their favorite species or mixes. Others, prefer to do a one-time dense seeding so they don't have to do anything at all but sit back, relax, and enjoy nature at its best!
What's the best way to store my seeds?
You can store your seeds in a cool/dry/dark place such as basement, garage, or pantry.
Should I add anything to my soil?
Technically, no - but some may need to add lime, fertilizer, gypsum or other additives. (Contact us for details)
How often should I water?
Once germination happens, keep moist until seedlings are 6-8" tall - you may need to water every other day unless Mother Nature is providing the rain.
Can I transplant my wildflowers?
Most wildflowers do not like transplanting - so plant your seeds where you want to see them grow!
How can I identify wildflowers versus weeds?
Click below link to view photo gallery:
Plant, Weed and Bloom Identififcation!
Do you have a list of Early, Mid, and Late Season Wildflowers along with recommended seeding rates?
Click below link to view complete details:
Early, Mid and Late Season Bloom! (Second Row of Page)
Do you have a customer photo gallery?
Click below link to view what your neighbors are doing:
Customer Photo Gallery!
Is the Queen Anne's Lace you sell invasive?
NO, absolutely not. We do not sell invasive species. The Queen Anne's Lace we sell is the annual, (Ammi majus) and not the invasive, Daucus Caroata.
Can I use more than one mix in the same area?
Yes, mix and match away! You can also mix mixes together or add additional species - the creativity is endless!
How do I store my seeds?
Store seeds in a cool and dry place. If stored properly seeds are viable for years!
What's better - A Fall or Spring seeding?
Some only believe in a Spring seeding while others only believe in a Fall Seeding. We seed Spring, Summer and Fall in order to take advantage of the entire growing season!
Can I order now, and have you ship later?
Yes, we ship when you want to - just let us know when - we're at your service!
How quickly do you ship?
Most orders ship within 2 business days. Exceptions may apply such as during the spring/fall planting rush or pending laboratory germination testing results. Of course, advance sale items ship according to the information listed on the product page such as flower bulbs and bareroot plants.
How do you ship?
We usually ship via US Mail and yes, we do ship to a PO Box as it's secure and dry.
For UPS shipments: please email support@vermontwildflowerfarm for shipping charges and delivery date.
Where can I provide special instructions pertaining to my order?
Feel free to use the 'Comments Field' at checkout.
Here are some examples:
"Please waive signature"
"Please leave package by front door"
"We'll be out of town next week. Please ship after our return"
"Please ship order in full in the spring"
"Please ship order in full in the fall"
Items You May Need
This over the shoulder seed spreader is a corrosion, tear and weat...

Price: $129.95
COMMENT CREER SON PROPRE CHAMP DE FLEURS SAUVAGES
Où planter:
A moins que vous plantiez un mélange de graines de types "Tolérant l'ombre" ou " Pour forêts et bois", choisissez un endroit le plus ensoleillé possible. Nous considérons que la qualification "terrain ensoleillé" nécessite au moins 6 heures de soleil par jour. Pour les fleurs sauvages, le mieux est le plein soleil. La plupart des sols conviennent - si des plantes ou des herbes ont poussé à cet endroit-la, alors le sol acceptera facilement les fleurs sauvages - lesquelles sont résistantes et s'adapteront au sol que vous avez.


Quand planter:
Au printemps quand il n'y a plus de risques de gel, c'est-à-dire quand la température la nuit se maintient au dessus de 45 degrés F. (7 degrés C.). Si vous n'avez pas planté au printemps, vous pouvez planter en été, à moins que la température soit très élevée. En automne, dans les régions ou il gèle, on peut planter après les premiers gels (28 degrés F. ou moins 2 degrés C.). Les graines plantées en automne germent et fleurissent plusieurs semaines avant celles plantées au printemps. Planter en automne est une plantation dormante - qui ne nécessite donc pas d'arrosage – les graines germeront au printemps. Dans les régions où il n'y a pas de gel, planter lorsque la saison des pluies commence. Vous pouvez planter des fleurs sauvages pendant ces trois saisons. Il n'est jamais trop tard pour planter des fleurs sauvages ! Questionnez-nous pour de plus amples détails !


Préparation du sol:
Ceci est la phase la plus importante pour réussir la plantation de vos fleurs sauvages, qu'il s'agisse d'un petit jardin ou d'un grand champ. Enlever les mauvaise pousses existantes, soit à la main, soit au motoculteur, soit au râteau. Retourner la terre seulement pour atteindre et enlever les vieilles racines. Si vous retournez la terre trop profondément, vous risquez de ramener en surface des graines dormantes de mauvaises herbes, qui entreront en compétition avec vos fleurs sauvages. Si vous voulez être sur que votre sol est sans graines de mauvaises herbes, vous devez retourner la terre, attendre que les mauvaises graines poussent, -entre une et trois semaines-, et faire l'une des deux choses suivantes : les tuer avec un désherbant sur et non-résiduel tel que le Round-up, ou retourner la terre à nouveau au motoculteur. Si vous utilisez la méthode désherbant , une fois que les mauvaises herbes sont mortes, ratissez-les, et semez vos graines de fleurs sauvages sans avoir à utiliser le motoculteur une nouvelle fois. Si vous utilisez la méthode motoculteur, vous pouvez semer après le deuxième ou le troisième passage du motoculteur.


A propos de engrais:
Quand vous choisissez de planter des fleurs sauvages, il y a, en général, un minimum de désherbage à faire… et le fait de mettre de l'engrais encouragera les mauvaises herbes et autres. L'engrais n'est donc pas nécessaire pour avoir un beau jardin ou un beau champ de fleurs sauvages. (Personne ne met de l'engrais dans les terrains naturels, ni le long des routes), mais si vous voulez donner un coup de fouet à vos fleurs sauvages, ne mettez de l'engrais que si vous avez vraiment envie de désherber !


Comment semer:
Une fois que votre sol est préparé et libre des pousses antérieures, il est important de semer tout de suite. (Si vous laissez trop de temps s'écouler entre la préparation du terrain et les semailles, vous donnez un possible avantage aux mauvaises herbes sur vos graines de fleurs sauvages). Vous pouvez utiliser un semoir, mais vous pouvez aussi plus simplement semer à la main. Si vous voulez être sur d'avoir une bonne couverture bien repartie, divisez vos graines en deux parts égales dans deux baquets ou deux boites. Ajoutez du sable de 'bac à sable' propre dans les deux baquets, dans la proportion, en gros, de 4-5 parts de sable pour une part de graines. Le sable permet deux choses : il 'dilue' les graines, les rendant plus aptes à être bien reparties , et comme le sable est de couleur claire, il vous indique où vous avez semé sur le sol tout en marchant. Ensuite, semez un baquet de votre mélange sable /graine sur toute la zone à couvrir, puis faites la même chose avec l'autre baquet en marchant dans une direction perpendiculaire. De cette façon, vos aurez une répartition égale, sans manques sur votre terrain. Après les semailles, ne ratissez pas et ne couvrez pas les graines en aucune façon. Si vous en avez la possibilité, utilisez un rouleau à gazon, ou utilisez une planche sur laquelle vous marcherez, et ainsi vous compresserez les graines dans le sol nu. Souvenez-vous, les graines que vous semez sont petites ; la moindre couverture de terre peut arrêter sa germination. Maintenez humide le terrain ainsi semé jusqu'à ce que les nouvelles pousses de fleurs sauvages atteignent 6-8 pouces ( 10 cm) de hauteur. Apres cela, elles seront complètement autonomes et ne nécessiteront un arrosage que par grande sècheresse, afin qu'elles continuent de fleurir.


Connaissez vos graines Annuelles, Perpétuelles, Bisannuelles:
Si vous plantez un de nos mélanges régionaux, les graines seront pour moitie Annuelles, qui fleuriront la première année, et pour l'autre moitie Perpétuelles, qui ne fleuriront pas avant la deuxième année. Les Annuelles poussent vite, fleurissent vite, durent des mois, et mourront au premier froid sévère. La plupart se ressème elles-mêmes, mais les graines doivent tomber sur du sol nu pour pousser au printemps suivant. Les Perpétuelles sont des fleurs qui 'reviennent chaque année' à partir des mêmes racines, formant des touffes qui se répandent dans le champ au cours des ans. Les Bisannuelles fleurissent la deuxième année, et sont tuées par les gels de cette année-la. Cependant, ce sont des fleurs qui laissent tomber beaucoup de graines, et les fleurs réapparaissent d'habitude dans les champs.


Entretien:
Le temps que vous passerez dans vos champs ne dépend que de vous. Le seul impératif est de tondre une fois par an, à l'automne, après les premiers gels, afin de disperser les graines et de rabattre les plantes touffues. Une autre bonne habitude consiste en un repérage des zones qui sont devenues moins denses ou avec plus de mauvaises herbes, afin de ressemer ces zones de la même façon que vous réparez un gazon dégarni. Lorsque vous serez capable d'identifier les mauvaises herbes, l'arrachage à la main est une méthode efficace pour les jardins petits ou moyens. Chaque mauvaise herbe que vous aurez arrachée, contribuera au succès de votre jardin pendant des années. Une mauvaise herbe peut disperser des milliers de graines, donc sortez-les de votre jardin dès que vous le pouvez. Si vous avez une grande surface et si vous remarquez des zones de mauvaises herbes, la méthode expliquée plus haut, consistant en un retournement de la terre et en de nouvelles semailles de ces zones, est un gage de réussite maximum. Un problème habituel des champs de fleurs sauvages déjà établis, est l'invasion par des herbes. A partir de graines dormantes dans le sol, de gaines à la dérive venant de champs voisins, ou de racines laissées dans la terre après l'avoir retournée, des herbes peuvent envahir et étouffer les plants de fleurs sauvages. Si cela se produit dans une petite plantation, l'arrachage à la main permet de contrôler ces herbes (au moins ces herbes sont distinguables des fleurs sauvages). Cependant, dans de grands champs de fleurs sauvages, cette méthode manuelle n'est pas réalisable. Heureusement les industries liées au jardinage ont développé des herbicides spécifiques aux herbes. Ces produits chimiques ne tuent que les herbes et laissent les plantes à feuilles comme les fleurs sauvages, sans dommages. Ces herbicides peuvent être employés sur des champs entiers, et seules les herbes seront détruites. Les plantes à feuilles, que ce soient des fleurs sauvages ou de mauvaises herbes seront sauves. Questionnez-nous si vous souhaitez obtenir des détails.


Soyez patient et profitez-en:
Soyez patient pendant que votre jardin ou votre champ s'établit, mais une fois qu'il l'est, vous pourrez remarquer la vie de petits animaux sauvages, de nombreux oiseaux, papillons et autres insectes qui sont attirés par votre jardin de fleurs sauvages. Observer ces visiteurs est un des grands plaisirs procurés par la culture de fleurs sauvages. Créer des chemins au travers des champs, mettez-y des bancs et des mangeoires pour oiseaux, et profiter de ces plaisirs pendant les années à venir.

CÓMO CREAR SU PROPIO PRADO DEL FLORES SALVAJES
Donde sembrar:
A menos que usted este plantando nuestras mesclas para la sombra o especies de bosques, elija un lugar con tanto sol como sea posible. Consideramos que, a pleno sol por lo menos 6 horas diarias. Para las flores silvestres, a pleno sol es l o mejor. La mayoría de todos los suelos son aceptables - si cualquier planta ha crecido en el lugar, debería usar las flores silvestres, que son resistentes y se adaptan a la tierra que usted proporcione para ellas.


Cuando Sembrar:
En primavera, cuando no hay posibilidades de más heladas, lo que significa que las temperaturas nocturnas están manteniéndose en 45 grados o más. Si se olvida en la primavera, se puede plantar en verano, a menos que el clima sea muy caliente. Si Siembra de otoño, en zonas con clima helado, debe ser después de una helada. Una helada ocurre generalmente en 28 grados Fahrenheit. Las semillas sembradas en otoño producen flores varias semanas antes de la primavera, plantadas en semilla. Una siembra de otoño es una plantación inactiva -la semilla germina en la primavera. En las zonas sin heladas, siembra las semillas cuando su temporada de lluvias comienza. Se pueden plantar flores silvestres en las tres temporadas. Nunca es demasiado tarde para sembrar las flores silvestres! Pregúntenos a nosotros para más detalles!


Preparación del suelo:
Este es el paso más importante en la obtención del éxito de su plantación de flores silvestres, si se trata de un pequeño jardín o una gran pradera. Quite todo el crecimiento existente, ya sea a mano, roto-labrar, en bruto o poder rastrillar. Hasta sólo la profundidad suficiente para eliminar todas las raíces viejas. Labrando profundo puede traer semillas de malas hierbas que yacen bajo la tierra que pueda competir con sus flores. Si usted quiere estar seguro de que su suelo es libre de "semilla, malezas", tendrá que labrar, esperar a que el cultivo de nuevas malezas este creciendo; generalmente de una a tres semanas y luego hacer una de dos cosas: matar con uno de los herbicidas no residuales tales como "Round-up" o hasta que otra vez como en el paso uno. Si utiliza el método de los herbicidas, a continuación, una vez que las malezas están muertas, rastrille a cabo y siembra las semillas de su flores silvestres sin roto- labrar de nuevo. Si se utiliza el método de labranza roto, se pueden cultivar las semillas después de la segunda o tercera.


De los fertilizantes:
no son necesarios para un gran jardín de flores silvestres o de pradera. Acerca del Abono: Cuando usted elige plantar las flores silvestres por lo general es muy poco lo que hay que abonar...el fertilizante fomentará las malas hierbas y gramíneas medio silvestres o junto a las carreteras), pero si desea hacerlo, es un impulso adicional para sus flores, fertilice sólo cuando usted está dispuesto a tener hierba mala.


Siembra:
Una vez que el suelo esté preparado y libre del crecimiento anterior, es importante sembrar de inmediato. (Si deja pasar el tiempo entre la preparación y difusión de su semilla, usted está dando a las malas hierbas una ventaja sobre sus semillas de flores silvestres). Usted puede utilizar una manivela, sembrador de semilla, pero simplemente esparcir las semillas a mano es suficiente. Si quieres estar seguro de obtener una buena, cobertura, divida su semilla en dos partes aproximadamente iguales, en dos cubos o latas. A continuación, agregue arena limpia a las dos mitades, aproximadamente 4-5 partes de arena a 1 parte de las semillas. Con la arena se hacen dos cosas: "diluye" la semilla, por lo que es más fácil de sembrar en forma pareja, y como es de color claro, se ve "dónde ha estado" en el suelo oscuro sobre la mancha. A continuación, sembrar, mezclar una cuchara a lo largo de toda su área. Entonces volver atrás en la dirección opuesta y hacer lo mismo con el segundo cubo. De esta manera, usted debe tener una extensión uniforme y sin manchas desnudas. Una vez que la semilla se siembra, no se mueve con el rastrillo ni se cubre de ninguna manera. Si puede, utilice un rodillo de césped o poner una tabla grande y caminar sobre ella para comprimir la semilla en el suelo desnudo. Recuerde, algunas de las semillas que están sembrando son pequeñas, incluso la más ligera capa de suelo puede impedir que germinen. Mantenga su nuevo semillero húmedo hasta las plantas del semillero estén cerca de 6-8 "de altura. Después de eso, deben ser autosuficientes, sin embargo, el riego durante la sequía mantendrá sus flores floreciendo.


Conozca sus plantas anuales, biennials, perennes:
Si usted está plantando una de nuestras mesclas regionales, su semilla es de aproximadamente 50% anuales, que florecerán el primer año, y el 50% perennes, que no florecerán hasta el segundo año. Las anuales tiene crecimiento rápido, rápida-floración y floración por meses, y luego mueren con una helada. La mayoría lo hacen renacer, pero la semilla debe caer en el suelo desnudo para volver a crecer la próxima primavera. Las plantas perennes son las flores que "vuelven todos los años" de las mismas raíces, formando grupos en expansión en su pradera con los años. Bienales florecen el segundo año, y mueren por las heladas de ese año. Sin embargo, y por lo general vuelven a aparecer en la pradera por años.


Mantenimiento:
La cantidad de trabajo que desea poner en su área de pradera es de usted. El único requisito es una vez al año debe cortarlo después de las heladas, para dispersar las semillas y para mantener el crecimiento de maleza. Otra buena práctica es identificar las áreas que se han vuelto débiles o llenas de maleza, y replantar, de la misma manera de reparar vacios en el césped. Una vez que son capaces de identificar las malas hierbas, la mano de arrastre es un método viable de control para el jardín de pequeño a mediano. Cualquier mala hierba que se pueda tirar ayudara al éxito de su jardín durante años. Una hierba mala puede dispersar a miles de semillas,. Si usted encuentra una zona grande de malezas, lo mejor, es volver a cultivar y volver a sembrar esa zona para obtener el máximo éxito.


Sea paciente y Disfrute!
Ten paciencia mientras su jardín o prado se establece pero una vez que se dé cuenta de la vida Silvestre; notara que pequeñas, y muchas aves, mariposas y otros insectos son atraídos a su jardín salvaje; La observación de estos visitantes es uno de los mayores placeres que dan las flores silvestres. Cortar rutas a través de su prado, poner sillas para ver y alimentar las aves y disfrutar de ellas todos los años por venir.

Planting Depth Guide

| | | | |
| --- | --- | --- | --- |
| Type | Depth | Type | Depth |
| Dahlia | 2"-3" | Anemones | 2"-4" |
| Gladiolus | 4"-6" | Freesia | 1"-2" |
| Begonia | 1"-2" | Crocosmia | 5" |
| Calla Lily | 3" | Ixia | 2"-3" |
| Lilium | 6"-8" | Elephant Ear | 4" |
| Canna Lily | 3"-4" | Tigridia | 3" |
| Astilbe Bare Roots | 1"-2" | Peony Bare Roots | 1"-2" |

| | |
| --- | --- |
| Type | Shipping Begins |
| All Bulbs & Plants | March - May |
| Trillium | Spring |
| Grasses | April |

We do ship to Alaska & Hawaii by USPS 2nd Day only for bulbs/bareroots. Seed products ship as normal. Before checking out, please e-mail us for a shipping quote if your order contains bulb/plant products.

Bulb & Plant Products Cannot be Shipped to Canada or Any Foreign Country!
Detailed Instructions
BULBS
Preparing Soil
Properly preparing the soil for bulb planting is important. Good soil drainage is essential in raising bulbs. If you have a soil with a high clay content, it can be improved by adding compost, peat moss or some other source of organic material. The organic material should be worked in the top twelve inches of soil (eighteen inches is even better).
Fertilization
Summer and fall flowering bulbs do not need additional fertilizer however you can fertilize monthly from shoot emergence until the plants reach full flower. Apply seven tablespoons of 10-10-10 soluble fertilizer (or equivalent bulb fertilizer) split over two or three applications over a ten square foot area. Once in full flower, no extra fertilization is necessary.
The optimum pH range for bulbs is 6 to 7. If you are not sure of your soil, then a soil test of the planting area can be done to determine if lime needs to be applied to adjust the soil pH. If needed, limestone should be worked into the soil.
Planting Location
Before selecting the location to plant bulbs in the landscape, consider the light requirements of the plant. Does the plant require full sunshine, partial shade or full shade? Many summer blooming bulbs require full sun or partial shade.
Well drained soil is a must.
Planting Depth
Planting depth for spring to summer bulbs have varied planting requirements. For planting depth of summer blooming bulbs, consult the information supplied with the bulbs.
Watering
Water the bulbs following planting. This will help settle the soil in the planting bed plus provide needed moisture for the bulbs to start rooting. Avoid over-watering at planting time since this can result in bulb rot.
For both spring and summer bulbs, start watering when the flower buds first appear on the plant if the soil is dry. Shallow watering will not do the job. Remember that the bulbs may have been planted 6 to 8 inches deep and the water needs to soak to that depth. Through the bud, bloom and early foliage stage, add about one inch of water per week if this amount has not been supplied from rainfall. Water with a soaker hose to keep water off the bloom. Shallow planted bulbs will rot quickly if over-watered in the heat of summer.
Staking
Some of the summer blooming bulbs like dahlias and gladiolus occasionally need extra support to be able to remain erect. Stakes will work for this purpose. Drive stakes in place at planting time to avoid accidental damage to the bulbs or tubers.
Mulching
The bulb bed should be covered with two or three inches of mulch. Mulch will help minimize temperature fluctuation and maintain an optimal moisture level in the planting bed. The small, early booming bulbs should not be mulched.
Storing bulbs until you can plant them safely after all chance of frost has passed!
You should wait until all chance of frost has passed and in colder areas that can be closer to the end of May. In the meantime, if you have received your bulbs, you must store them properly until planting. All bulbs should be kept dry and cool. You do not want them to sprout before planting. If they do, be very careful not to break the sprouts or the bulb will no longer be any good.
Make sure your cool place is not a freezing place. If you are still having cold weather don't store them where the temperature dips below 32 degrees. Ideally, 35-45 degrees is best. Each type of spring planted bulb (summer blooming) has it's requirement for storage. See our easy storing chart for proper temps.
Dahlias – between 35 and 45 degrees
Gladiolus – between 35 and 45 degrees
Lilies – between 35 and 45 degrees
Calla Lily – around 65 degrees
Canna Lily – around 50 degrees
Perennials – between 35 and 45 degrees (cool is better – but do not allow to freeze)
Digging and Storing Summer Bulbs at the end of your season!
Most summer flowering bulbs should be dug and stored when the leaves on the plants turn yellow. Use a spading fork to lift the bulbs from the ground. Wash off any soil that clings to the bulbs, except for bulbs that are stored in pots or with the soil around them. Leave the soil on achimenes, begonia, canna, caladium, dahlia and ismene bulbs. Store these bulbs in clumps on a slightly moistened layer of peat moss or sawdust in a cool place. Wash and separate them just before re-planting.
Store bulbs according to our easy storage temperature guide. Inspect your bulbs for signs of disease. Keep only large, healthy bulbs that are firm and free of spots. Discard undersized bulbs. If you have only a few bulbs, you can keep them in paper bags hung by strings from the ceiling or wall. Store large numbers of bulbs on trays with screen bottoms. Separate your bulbs by species or variety before storing them.
Be sure that air can circulate around your stored bulbs. Never store bulbs more than two or three layers deep. Deep piles of bulbs generate heat and decay.
Common Questions
What are spring planting bulbs?

Spring planting bulbs are bulbs that should be planted in the spring and bloom in the summer. The number of spring bulbs is quite extensive, but the most popular varieties include gladiolus, begonias, dahlias, lilies, freesia, anemone, tigridia, acidanthera, montbretia, sparaxis, iris, brodea, liatris, and callas. These bulbs and tubers generally originated from the sub-tropical regions of the world such as South Africa and South America. Therefore, they like warm temperatures and humid conditions and are usually not winter hardy.


What should I look for when buying spring planting bulbs?

In general, look for firm and healthy bulbs. Bulbs that are mushy usually have not been kept in a cool dry place and will rot and therefore not flower. When buying tubers, look for tubers with 3 to 5 eyes and initial root formation.


When should I plant my bulbs?

Spring planting, summer flowering bulbs and tubers can be planted in the spring when you are certain the ground will no longer freeze in your area. This may be up until the end of May depending on your area.


How deep should I plant spring planting bulbs?

The rule of thumb is to plant the bulb or tuber about 5 inches deep. Exceptions include Dahlias and Begonias which should be planted just beneath the surface.


How far apart do I plant spring planting bulbs?

For smaller varieties, 4 inches is a good interval, 5 inches apart for gladiolus and 10 inches for begonias. Lilies should be about 12 inches apart and dahlias as much as 16 inches apart. For uninterrupted color, they can be planted even closer together.


What do I do after my bulbs have bloomed?

Once your bulbs have finished blooming, they can often be used again the following year. With the exception of lilies, the bulbs have to be taken out of the ground if it freezes in your area during the winter. If it does freeze in your area, let the leaves die down naturally, then dig up the bulbs and store in a cool dry place and replant the following spring.
PERENNIALS
What Are Perennials?
Technically, perennials are plants that live and bloom for more than 2 years. This is in contrast to annuals that live for one year and die. Some varieties of perennials are short-lived (lasting 3-4 years) but most have very long-life spans such as peonies which have been known to live 100 years or more! Perennials come in all shapes, sizes, and colors. The best thing about perennials is that you only have to plant them once and then they come back bigger and better every year. What a great investment! An important distinction between annuals and perennials is that most perennials need to be vernalized (exposed to cold temperatures for a prolonged period of time) in order to bloom every year. Most perennials bloom once per season, but some re-bloom again in late summer or fall. New advancements in hybridizing are expanding the population of perennials that bloom continuously for many months at a time. Other perennials, such as hostas and ferns, are grown for their decorative foliage rather than flowers.
How Do I Use Perennials In My Garden?
There are lots of ways to use perennials in your yard, garden or landscaping. Mixing up the gardens is very popular by combining annuals with perennials, and woody plants. Single varieties of perennials are sometimes planted in large patches alongside a driveway or fence line. You can fill planters with a mix of annuals and perennials which has become increasingly common in modern landscapes. Of the many perennials available today, there is something for every growing environment: sun, shade, hot & dry, cold & wet, and everything else.
How Do Your Perennials Come?
Our perennials come in three forms: bare roots, plant plugs or potted plants. You will find this information on each species pages. We select the form in which the plant will be shipped to you for specific reasons. Since the shipping of plants is a delicate matter and great care must be taken, we select each species by 2 criteria; what is better for that species performance wise i.e. better started as a bare root or plug or potted or what is better for that species shipping wise depending on growth rates of a particular variety. For example, we ship Columbines as plant plugs since they are just breaking dormancy and have small top growth as a plug vs. a more mature potted plant which is delicate and would get damaged during shipment. Baptisia, for example, is shipped as a bare root because they have more eyes, and are bigger and better when grown from a bare root than receiving one as a plug or potted plant etc. etc.
What is a Bareroot, Plant Plug or Potted Plant

A bare root is the root of a plant in a dormant state, and depending on the species, will have eyes or sprouts. It is a plant that is sold with the roots exposed, rather than potted in soil. Bare roots are healthy and usually grow quickly depending on the species. A plant plug is the general term for seedlings or rooted cuttings that have been started in trays of individual cells. Plant plugs have healthy root systems and can be dormant or breaking dormancy. Plugs and bare roots are the most economical way to purchase perennial plants. A potted plant is one that is usually in a 4-6" pot and is well on its way to growing. We rarely offer larger potted plants but those we do offer are those that need a head start, like hydrangeas or other bush-type plants because of their longer growth time.
Our Commitment to You On Quality:
Vermont Wildflower Farm has a
strong commitment
to provide only the most healthy, vigorous stock to our customers. We are committed to only offering plants that our customers will be successful with. We have built our reputation by offering a wide variety of items to choose from, only the finest quality and we stand firmly behind our product. We offer superior customer service and we, like you, are gardener's too, so we won't sell you anything that does not meet our high standards and that we would not plant ourselves. In fact, all of our products are planted at our homes and our business. If something does not meet your expectations or does not grow, just call or e-mail us so we can assist you. We are also available 7 days a week to offer advice, answer questions or help you plan your gardens. Your success is our success!
Perennial Growing Tips:
- Perennials are colorful flowers and vibrant foliage that come back year after year. You should decide what type of garden you want and where you wish to locate your garden, so you have the most effect and enjoyment. Your perennial plants should be provided as best you can with the right soil, light and water. In doing so you will enjoy a fairly maintenance free area for years to come.
- Prepare your garden soil in spring as soon as you can work the soil. This usually occurs after the last frost of winter. Dig and turn your soil at least 8 inches for perennial plants. Add nutrients to the soil if need be. You can do this by simply mixing in 3-4 inches of compost.
- Plan your flower bed according to height with the taller flowers in the back and shorter in the front or plan individual groupings.
- Ensure you have a season-long display by choosing varieties that bloom at different times. Most perennials bloom for just a few weeks. Example: Peonies in spring, tiger lilies during the summer, and purple coneflower in early autumn will ensure flowers all season.
- Group your plants by their light and water requirements. Most perennials like at least six hours of sun each day. Some, like columbines, will tolerate shade. Plant drought-tolerant varieties, like candytuft and tickseed close to each other. Bellflowers and asters need regular water and could be grouped together etc. etc.
- Leave enough space between plants to allow them to grow. Plant perennials at least as far apart as the plant's mature spread. If the tag doesn't show the spread, set your plants 18 to 24 inches apart.
-Dig a hole for each plant as deep as the pot it came in and add a bit of fertilizer. Hold the plant loosely at its base, up-end the pot and slide out the plant. Gently spread the roots and set the plant in the hole, making sure that the top of the plant's root ball is not below the surface.
-Fill in the hole and water the plant thoroughly to establish the roots. Applying mulch around the base of the plant will help to preserve moisture and discourage weeds.
What To Do When My Shipment Arrives:
Arrival of Your Shipment
• If you are unable to plant right away, we suggest the following:
• Store your bare root or plug perennials for a short time at a temperature between 35 and 40 degrees Fahrenheit. A cool basement is perfect.
• Open the boxes for good air circulation to discourage surface mold growth. (surface mold is not harmful to firm and otherwise healthy-looking roots and can be rinsed away prior to planting)
• Many perennial varieties including berries may not have visible top growth when received. This does not mean the plants are dead. These cultivars emerge from root or tubers and are late to break dormancy. Rest assured, that just because there are no leaves or top growth, the roots are healthy and ready to be planted. Be patient. To assist in their breaking of dormancy, warmer night temperatures of 65-70 degrees will help. Once ready to plant your new perennials, make sure you take a few steps to ensure success:
• Plant as soon as you can. Make sure you wait until all chance of freezing weather has passed. If it takes a bit longer in your area, let your perennials get some sun and keep moist. (Do not over water your perennials. Leave your bare roots in their package. If you notice the contents becoming dry, moisten with a spray bottle but do not soak the bag and packing material/soil. You can transplant you plugs if you need to into gallon size containers until you can get them outside.
• Make sure you choose the right spot for your plant.
• Plant according to tag instructions.
• Make sure you follow moisture requirements for your new perennials.
• Don't pull on any top growth when removing your perennials from their pots, you can damage the plant/stalk.
• Make sure if you have specialized perennials, that you are following care guides for each species.
• Make sure when planting your bare root perennials that they are planted in the proper direction (root ball at the bottom). Some don't care but others do!
• Stake those plants that need it, like Delphiniums but try to avoid staking those that do not need it.
• Make sure that for taller plants that you fill in some ground – all summer growth to cover the areas once any particular perennial has passed its bloom time.
• Many of our perennial plants bloom for very long periods.
As always, if you have any questions, please just shoot us an e-mail or call us toll-free and one of our experts will be happy to answer your questions!
If you wish your order shipped ahead of the scheduled time by zone/region, just let us know in the comments field at checkout that you wish your order shipped as soon as the products arrive in stock!
BILLING FOR ADVANCE SALES
Your online order for bulbs/bareroots/perennials etc. will be charged to your credit card including shipping at the time of placing the order (advance sale) and the bulbs and/or perennials, bare roots will ship according to the shipping schedule on the guide pages. This is standard practice in the mail-order bulb business. It not only allows us to accurately project inventory but allows us to offer you huge discounts for pre-ordering. If you have seeds on your order, everything will ship together at the time of the plants/bulbs. If you wish your seeds shipped separately, please put a comment at checkout! We fully guarantee all flower bulbs and perennial plants/bareroots under the same terms as our seed products.
SHIPPING INFORMATION (TIMES)
South, Southwest, Western
states begin shipping 4/6. You should expect your order within those dates or shortly thereafter.
Lower Midwest, Mid-Atlantic
begin shipping 4/15. You should expect your order within those dates or shortly thereafter.
Upper Midwest and Northeast
(colder zones) begin shipping 4/20. You should expect your order shortly thereafter. Orders to the Northeast, Mid-Atlantic, Upper Midwest may differ as we reserve the right to delay shipment due to weather fluctuations.
DO NOT PANIC
about shipping dates. Perennial plants and bareroots can be planted quite late and establish well.
NOTE: Orders for each zone are processed in the order they were received from the advance sale. Example: If you placed an order in March, orders are processed starting with those that ordered in October etc. unless you paid Priority or Expedited Shipping!
Items You May Need
It's vital to know the existing pH, Nitrogen, Phosphorus and ...

Price: $19.95
Planting Depth Guide

| | | | |
| --- | --- | --- | --- |
| Type | Depth | Type | Depth |
| Snowdrop | 3"-4" | Crocus | 2"-4" |
| Muscari | 3"-4" | Freesia | 1"-2" |
| Tulip | 6"8" | Daffodil | 6"8" |
| Hyacinth | 6"8" | Fritillaria | 6"8" |
| Iris | 8" | Lilium | 6"-8" |
| Allium | 8" | Windflower | 3"-4" |
| Astilbe Bare Roots | 1"-2" | Peony Bare Roots | 1"-2" |

| | |
| --- | --- |
| Type | Shipping Begins |
| All Bulbs & Plants | Mid - Late Sept |
| B. Iris, Fall Crocus | August |
| Lilies & Amaryllis | Mid-Late October |

We do ship to Alaska & Hawaii by USPS 2nd Day only for bulbs/bareroots. Seed products ship as normal. Before checking out, please e-mail us for a shipping quote if your order contains bulb/plant products.

Bulb & Plant Products Cannot be Shipping to Canada or Any Foreign Country!
Common Questions
What are fall planting bulbs?
Fall planting bulbs are plant species that need to be planted in the ground in the Fall before the first hard frost. Bulbs such as tulips, daffodils, narcissus, hyacinths, iris, allium, etc. require a cold period in order to form roots and based on lighting and warmth conditions will bloom in the spring. After flowering, the bulbs store food in their underground organs so they can grow again the following year. Therefore, bulbs are only available during the fall, after they are harvested in Holland over the summer, inspected and then packed for shipment to the United States. If bulbs are not planted within a year after harvesting, the bulb will have been dormant for too long and its chances of being able to form roots again will be minimal.
What should I look for when buying fall planting bulbs?
Look for bulbs that are firm, if they appear soft that is a sign of a rotting bulb which may occur when bulbs are not kept in a cool dry place. Also, look for bulbs that are not bruised. Tulips for example still have a layer of skin around them like an onion, this helps protect them from bruising, if the skin is removed it is ok. As a consumer it is important to understand bulb sizing. While bigger is not necessarily better, it is important to understand what is and what is not a consumer value. For example, top size tulip bulbs have a circumference of 12 centimeters or more. If you are trying to showcase a set of 10 tulips in your yard, look for top size bulbs. On the other hand, if you would like to plant a large bed of tulips for cut flowers or just to display a carpet of spring color, smaller tulips with a minimum circumference of 10 centimeters are perfectly acceptable. All of our fall bulbs are top size at the Vermont Wildflower Farm, and we do our best to bring you the most accurate information about each species possible, but local soil conditions, time of planting and regional weather patterns will affect final results in an individual's garden. Use the information on each species tag when you receive your bulbs as a good guideline as to what you need for optimal success.
When should I plant my bulbs?
Fall bulbs must be planted in the fall before the first hard frost. It is best to wait until the outside temperature does not get above 65 degrees anymore. If there is a hard frost in the first couple weeks after planting, mulch your beds and remove in the spring. Light morning frosts will not hurt the bulbs.
Oops! I forgot to plant my bulbs this fall. What should I do?
Fall Bulbs really need to be planted within 6 months of purchase. Bulbs are a dormant but still very much a living product that need the right balance of water and soil. Leaving bulbs out of the ground for too long will cause them to lose their hydration and die. Optimally bulbs should be planted 6 weeks before the first hard frost. If your ground is frozen in December for example, try to wait for a thaw or break in the weather and plant them a little deeper than normal. If this seems an unlikely scenario, plant your bulbs in pots, place them in a cool (not freezing) dark place and water sparingly throughout the winter. When the ground thaws in the spring you can place the pots in the ground or on your patio. As a last resort you can plant the bulbs in the spring when the ground thaws but do not expect many flowers that spring. Feed with bulb care fertilizer and you should have better results next spring.
Why can't I plant fall bulbs in the spring?
Bulbs require a minimum cold period of 6 weeks to form roots. If you plant bulbs in the spring, they will not have sufficient cold weeks to grow their roots. It also means that the bulbs have been dormant for over 9 months. This long period of dormancy will also affect bulb performance.
Its not even spring, and my bulbs are coming up, what should I do?
There is nothing you can do, if the weather is unusually warm some bulbs will be confused and start to sprout. The good news is that this means that your bulbs have a good root foundation and no snow to shovel! Most bulbs are resilient and will bloom again in the spring.
What can I do to prevent deer, rodents, rabbits and other animals from eating my bulbs and flowers?
The best remedy for preventing animals from eating your bulbs is to plant bulbs they do not like to eat. While you can spray them with soap, pepper or a chemical, this tends to wash off after the first rainfall and can be time consuming. Here is a list of bulbs that deer, rabbits and other rodents do not like to eat:
•Daffodils
•Narcissus
•Hyacinths
•Allium (all types)
•Fritillaria
•Fall Flowering Crocus
•Iris (all types)
•Anemones (all types)
•Scilla (all types)
•Snowdrops
•Eranthus
•Chinadoxa
•Muscari Grape Hyacinths
What type of fertilizer should I use?
Fertilizer is not necessary but for increased performance a small application of Bulb Booster or bone meal is acceptable. It is more important to make sure the pH level of your soil is correct.
What is the right pH level of soil for bulbs?
Having the right pH level in your soil is important to bring out the true flower color. The ideal pH level for bulbs is between 6 and 7. To check your pH level, bring a soil sample to your local garden center or purchase an inexpensive testing kit.
Click here to purchase in our garden products section.
What do I do after my bulbs have bloomed in the spring?
Let the leaves die down naturally, do not cut them off or mow over them. After bulbs have bloomed it is important to let them rest because during this period, the bulb is gathering nutrients from the soil and growing so that it can bloom again next year.
My Bearded Iris's arrived and why do they look like that?
Bearded Irises are rhizomes and come fresh from the fields they were dug from for late summer planting. The top growth has been cut and may look dry, but rest assured they are healthy. Iris should be planted so the tops of the rhizomes are exposed, and the roots are spread out facing down in the soil. Ensure that you don't plant them too deep. Just follow planting instructions/tips that come with each rhizome, and you will have big, beautiful Bearded Iris blooms next spring!
BILLING FOR ADVANCE SALES
Your online order for bulbs/bareroots/perennials etc. will be charged to your credit card including shipping at the time of placing the order (advance sale) and the bulbs and/or perennials, bare roots will ship according to the shipping schedule on the guide pages. This is standard practice in the mail-order bulb business. It not only allows us to accurately project inventory but allows us to offer you huge discounts for pre-ordering. We fully guarantee all flower bulbs and perennial plants/bareroots under the same terms as our seed products.
Items You May Need
It's vital to know the existing pH, Nitrogen, Phosphorus and ...

Price: $19.95