---
---
---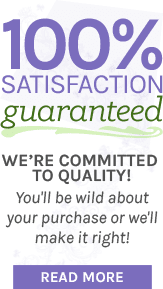 Dutch Irises are easy to grow and popular for adding color to a spring flowerbed. Blossoms come in a variety of colors, each with a distinctive yellow spot at the base of each petal. Also known as the Florist's Iris due to their long lasting blooms! Perfect for cutting!

ADVANCE SALE - Up to 50% OFF for Buying Early! Ships in September!

Our Fall Bulbs are direct from Holland and the United States. Plant for a full spring and early summer of color! We have hundreds to choose from! Our incredible variety and low prices are to allow every consumer a chance to purchase quality Dutch bulbs. Our extensive selections are all premium fully guaranteed product. Enjoy!