---
---
---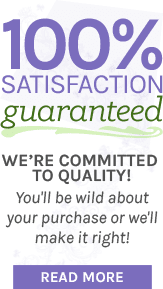 ---
We offer a large selection of Native mixes and species! As with all of our wildflower seed, we only sell 100% pure, fresh wildflower seed which are open-pollinated, non-GMO & Chemical free! These important plant species provide nectar, pollen, and seeds that serve as food for native butterflies, insects, birds and other animals. Go Native!


REPAIR THE EARTH!

Create Native American Gardens, Meadows, & Fields!
Support Pollinators, Restore Native Habitat, Preserve Biodiversity & More!
Read How to Do It!

We offer a great selection of native wildflower seed mixes for both regional and...

READ MORE

A large selection of native wildflower species for pollinators and other...

READ MORE