---
---
---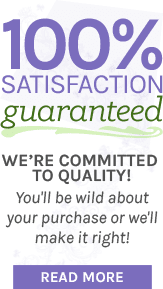 Home :
Spring Planted Perennials
| | |
| --- | --- |
| | |
ADVANCE SALE! - Buy Early at Up to 50% Off!
Spring 2023 Delivery!!
ABOUT OUR PERENNIALS & BAREROOTS
We offer our perennial plants with a strong commitment to providing you only the most healthy & vigorous plant stock. We will only be offering superior quality plants and bareroots including a huge selection of award-winning varieties. Our premium stock is grown mostly in the United States & guaranteed for health and size. If you are looking for a plant source you can trust to help you create a beautiful, easy to maintain garden, you've come to the right place!


Attracts Butterflies, Bees & More!...

READ MORE

One of the most popular climbing vines. Flowers are...

READ MORE

All are perfect addition to any garden creating color and interest...

READ MORE

A great selection of hardy fruits & vegetables that are easy to ...

READ MORE

Big, showy, long lasting blooms are a garden must...

READ MORE

Rich lavender flower spikes fill the air with...

READ MORE

Including Catmint, Rudbeckia, Penstemon and Salvias! Premium Bare ...

READ MORE

Large Variety of Woodland & Shade Perennials...

READ MORE