---
---
---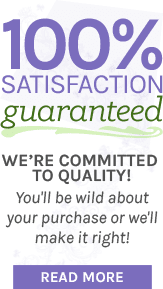 ADVANCE SALE - UP TO 45% OFF! Reserve Now
Ships in Spring 2023!

Our Spring Planted Flower Bulbs are direct from Holland and the United States. Plant for a full summer of color! We have hundreds to choose from! Our incredible variety and low prices are to allow every consumer a chance to purchase quality Dutch bulbs. Our extensive selections are all premium fully guaranteed product. Enjoy!

This section is a great selection of other interesting and charming flower selections to add to your summer garden. From beautiful smelling freesia to the unique and interesting. Pick one, pick them all!

Price: $22.95

Sale Price: $11.48

Price: $24.90

Sale Price: $13.70

Price: $24.90

Sale Price: $13.70

Price: $24.90

Sale Price: $13.70

Price: $24.90

Sale Price: $13.70

Price: $24.90

Sale Price: $13.70