---
---
---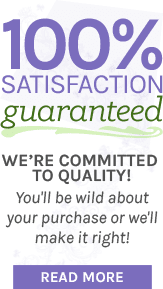 Home :
Tulip 'Wildflower Mix'
ADVANCE SALE -SHIPS IN SEPTEMBER 2023



Tulip 'Wildflower Mix' Specialty
Ships as: Package of 15 Bulbs



CHARACTERISTICS


Height:
4-6 Inches
Flower Color:
Multi
Hardiness Zone:
2-10
Light Requirements:
Sun to Partial Shade
Bloom Time:
Early Spring



TIPS & MAINTENANCE:


Tulips are beautiful, easy-to-manage flowers that add brilliant, bright color to your garden. They prefer harsher temperatures and grow better in climates with sunny, dry summers and cold winters than they do in moist, fertile regions. Tulips are for the most part very hardy, and, if planted well, can last for several seasons, blooming each year to brighten your garden. Try grouping them for focal points or planting dozens for awe inspiring spring views.