---
---
---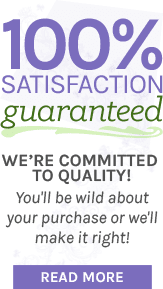 ---
| | |
| --- | --- |
| | |
The Optimum Wildflower Mix balances beauty with durability and diversity! We only sell 100% pure, fresh wildflower seeds with superior germination and purity rates. No fillers, inert matter or grasses, unless a mix is designed to specifically have native grasses. Our seeds are open-pollinated, non-GMO & Chemical free! All mixes are exclusive to us and are designed to have early, mid and late season bloom so that once your garden starts blooming it blooms throughout the season. Annuals for first year color, perennials for second and successive years bloom. Our mix formulas are exclusive to us, both the types of species included and percentage allocations! We don't put lots of the cheaper species in and a little of the more expensive ones, just to boast lower prices! Additionally, we offer low flat rate shipping or FREE SHIPPING on order of $39 or More! As the old saying goes "you get what you pay for". Just ask our customers! ALL MIXES ARE AVAILABLE YEAR-ROUND (1 oz. up to 50 lb. bags or more!)


Choose your Region to view all mixes suitable for your state or where you plan to plant your wildflower garden!...

READ MORE

Looking for a mix for a specific purpose or area such as Dry, Moist etc., shop here to find your perfect mix!...

READ MORE
Wildflower Seed Packets
"We're Dedicated to Your Success"

Quality Products and Expert Advice
We've been helping people create beautiful wildflower gardens and meadows for over 35 years. We are renowned for our quality wildflower seed products and our expert advice. From the small home garden to a wildflower meadow or field, we can assist you every step of the way. It's simple, easy and we are here to help! Join the trend and let us help you create a wildflower area that's not only easy and beautiful, but can be beneficial to you, nature's creatures and the environment! Our wildflower seed and wildflower mixes are always 100% pure wildflower seed, no fillers or grasses!




LANDSCAPE PROFESSIONALS & CONTRACTORS
Have Fun With Wildflowers & Learn Some Cool Stuff! -
Fun Facts About What Beneficial Creatures Will Be Attracted to Your Garden!
No Space? Try Container Gardening!
Using Wildflower Seeds for Your Wedding!
See What Our Customers Are Doing!