---
---
---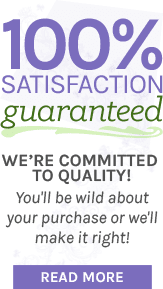 | | |
| --- | --- |
| | |
ADVANCE SALE - UP TO 50% OFF! Reserve Now
Ships in Spring 2023!

Our incredible variety and low prices are to allow every consumer a chance to purchase quality perennials at economical and attractive prices.

ABOUT OUR PERENNIALS & BAREROOTS
We offer our perennial plants with a strong commitment to providing you only the most healthy & vigorous plant stock. We will only be offering superior quality plants and bareroots including a huge selection of award winning varieties. Our premium stock is grown mostly in the United States & guaranteed for health and size. If you are looking for a plant source you can trust to help you create a beautiful, easy to maintain garden, you've come to the right place!


Clematis is one of the most popular climbing vines. Their flowers are irresistibly beautiful. You can use Clematis to brighten up dull spaces by growing them on fences, arbors, pergolas and even over large shrubs. The bareroots we offer have been grown for 1+ years which offers you consistent quality. Crocosmia if you want to attract pollinators with bright colored and unusual flower, Crocosmia is the plant for you.



Bags of 5 or 10 Premium Bare Roots!...

READ MORE

Price: $31.90

As Low As: $15.95

Price: $45.90

Sale Price: $19.95

Price: $45.90

Sale Price: $19.95

Price: $45.90

Sale Price: $19.95

Price: $45.90

Sale Price: $22.95