---
---
---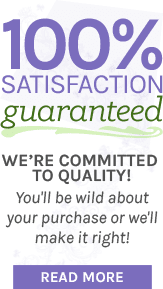 | | |
| --- | --- |
| | |
ADVANCE SALE - UP TO 45% OFF! Reserve Now
Ships in Spring 2023!

Our Spring Planted Flower Bulbs are direct from Holland and the United States. Plant for a full summer of color! We have hundreds to choose from! Our incredible variety and low prices are to allow every consumer a chance to purchase quality Dutch bulbs. Our extensive selections are all premium fully guaranteed product. Enjoy!

If you had to pick a flower that that had variety, you would have to pick the Dahlia. Colors in red, orange, yellow to pink, white, blue, purple - just name it - Dahlias also come in a dizzying array of shapes and sizes. Each variation of the dahlia petal is a beauty. Their petals can be spiky, wispy, round, thin or a half dozen other variations. Even the color ranges from one solid color to a painted mixture of two or three colors. If you have never grown a Dahlia, then you must this summer!

Price: $49.90

Sale Price: $27.45

Price: $34.90

Sale Price: $19.20

Price: $34.90

Sale Price: $19.20

Price: $34.90

Sale Price: $19.20

Price: $34.90

Sale Price: $19.20

Price: $34.90

Sale Price: $19.20

Price: $34.90

Sale Price: $19.20

Price: $34.90

Sale Price: $19.20