---
---
---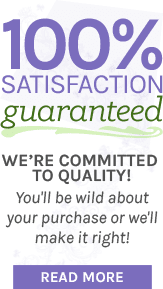 Home :
Frequently Asked Questions
| | |
| --- | --- |
| | |
How much seed do I need?
Seeding rate varies according to species and mixes. Average seeding rate is 1 lb. covers 1,000 to 2,000 sq. ft
When is the best time to plant?
You can plant Spring, Summer or Fall. In order to take advantage of the entire growing season, most gardeners do a double seeding (half in fall and half in spring). On average, fall planted seeds germinate a few weeks sooner than spring planted seeds.
Should I plant my annuals and perennials……….in spring or fall?
Most spring seed annuals and fall seed perennials but you can do both at either time.
When should I plant in the spring?
Once danger of frost is gone and nighttime temperatures are above 45 degrees.
When is the latest I should plant annuals in the summer?
Usually, 12 weeks prior to first frost
When is the latest I should plant perennials in the summer?
Usually, 8 weeks prior to killing frost
When should I plant in the fall?
Northern states: after a couple killing frost (28 degrees or below) – usually between November and January.
Southern states: Once your rainy season begins.
Click below link to view our Fall Planting Guide:
Fall Planting Info!
How do I kill the Grass in my wildflower area?
Contact Us for Suggestions!
What can I plant for the honey bees, butterflies etc.?
All wildflowers are beneficial but we recommend our Deluxe Pollinator Mix, Native Perennial Pollinator Mix, Native Perennial Pollinator & Grass Mix, Hummingbird Butterfly Mix, Honey Bee Mix, or Honey Bee Feed & Forage Mix . These mixes have everything for everybody!
Can I grow wildflowers in full shade?
The technical answer is no, all wildflowers need some sort of light. There is one wildflower that will do well in complete shade, Forget-me-not and you can also use our Woodland or Hand Gathered and Rare species. Call or e-mail us for advice.
What's the difference between annuals and perennials?
Annuals produce a flower the first growing season, are usually bright and colorful, and die off at the end of the season but most reseed themselves.Perennials don't produce a flower until the second or third growing season but keep coming back year after year from the same plant and also reseed themselves.
What kind of maintenance is required?
We usually recommend a once year cutting or mowing at the end of growing season (once the bloom ends). Most do a light overseeding with half or a quarter of the amount initially seeded in order to bring back the annuals and boost up the perennials or simply to customize the wildflower garden with their favorite species or mixes. Others, prefer to do a one-time dense seeding so they don't have to do anything at all but sit back, relax, and enjoy nature at its best!
What's the best way to store my seeds?
You can store your seeds in a cool/dry/dark place such as basement, garage, or pantry.
Should I add anything to my soil?
Technically, no - but some may need to add lime, fertilizer, gypsum or other additives. (Contact us for details)
How often should I water?
Once germination happens, keep moist until seedlings are 6-8" tall - you may need to water every other day unless Mother Nature is providing the rain.
Can I transplant my wildflowers?
Most wildflowers do not like transplanting - so plant your seeds where you want to see them grow!
How can I identify wildflowers versus weeds?

Click below link to view photo gallery: Plant, Weed and Bloom Identififcation!


Do you have a list of Early, Mid, and Late Season Wildflowers along with recommended seeding rates?

Click below link to view complete details: Early, Mid and Late Season Bloom! (Second Row of Page)


Do you have a customer photo gallery?

Click below link to view what your neighbors are doing: Customer Photo Gallery!


Is the Queen Anne's Lace you sell invasive?

NO, absolutely not. We do not sell invasive species. The Queen Anne's Lace we sell is the annual, (Ammi majus) and not the invasive, Daucus Caroata.


Can I use more than one mix in the same area?

Yes, mix and match away! You can also mix mixes together or add additional species - the creativity is endless!


How do I store my seeds?

Store seeds in a cool and dry place. If stored properly seeds are viable for years!


What's better - A Fall or Spring seeding?

Some only believe in a Spring seeding while others only believe in a Fall Seeding. We seed Spring, Summer and Fall in order to take advantage of the entire growing season!


Can I order now and have you ship later?

Yes, we ship when you want to - just let us know when - we're at your service!


How quickly do you ship?

Most orders ship within 2 business days. Exceptions may apply such as during the spring/fall planting rush or pending laboratory germination testing results. Of course, advance sale items ship according to the information listed on the product page such as flower bulbs and bareroot plants.


How do you ship?

We usually ship via US Mail and yes, we do ship to a PO Box as it's secure and dry.
For UPS shipments: please email support@vermontwildflowerfarm for shipping charges and delivery date.


Where can I provide special instructions pertaining to my order?

Feel free to use the 'Comments Field' at checkout.
Here are some examples:
"Please waive signature"
"Please leave package by front door"
"We'll be out of town next week. Please ship after our return"
"Please ship order in full in the spring"
"Please ship order in full in the fall"