---
---
---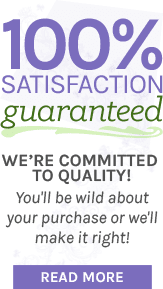 Home :
Peonies, Poppies & More!
| | |
| --- | --- |
| | |
ADVANCE SALE - UP TO 40% OFF! Reserve Now
Ships in Spring 2023!

Our incredible variety and low prices are to allow every consumer a chance to purchase quality perennials at economical and attractive prices.

ABOUT OUR PERENNIALS & BAREROOTS
We offer our perennial plants with a strong commitment to providing you only the most healthy & vigorous plant stock. We will only be offering superior quality plants and bareroots including a huge selection of award winning varieties. Our premium stock is grown mostly in the United States & guaranteed for health and size. If you are looking for a plant source you can trust to help you create a beautiful, easy to maintain garden, you've come to the right place!


In the center of a Poppy's flower rests a very large, velvety-black seed capsule surrounded by prominent, dark purple stamens. Altogether, these flowers absolutely steal the show when they are in bloom. One of the most sought after flowers and a favorite of anyone you ask! Peonies are classic garden plants that add a bit of nostalgia & charm to the garden. Their fragrant blooms & lush foliage have made them popular for years. Simple to grow, beautiful to look at. We only offer top quality, multiple eye roots.


Price: $99.90

As Low As: $49.95

Price: $99.90

As Low As: $49.95

Price: $49.90

Sale Price: $21.95

Price: $49.90

Sale Price: $21.95

Price: $75.00

Sale Price: $34.50

Price: $85.90

Sale Price: $49.95

Price: $75.00

Sale Price: $42.95

Ships as a Package of 8 Premium Bulbs!...

READ MORE

Price: $43.90

Sale Price: $21.95

Price: $99.90

As Low As: $49.95

Price: $109.90

As Low As: $54.95

Price: $43.90

Sale Price: $23.95

Price: $99.90

As Low As: $54.95

Price: $99.90

As Low As: $54.95

Price: $49.90

Sale Price: $29.94

Price: $99.90

As Low As: $59.94

Price: $99.90

As Low As: $59.94

Price: $85.90

Sale Price: $51.54