---
---
---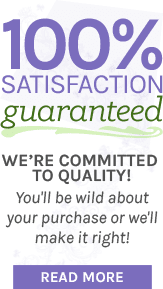 ---
Home :
All Seeds for Monarchs & Pollinators
| | |
| --- | --- |
| | |
Price: $39.95

These native wildflowers are all perennials and all are pollinator favorites

| | |
| --- | --- |
| Price: $15.76 | |

| | |
| --- | --- |
| Price: $14.95 | |
Great numbers of Monarchs gather and migrate each fall and it is hard to imagine that this phenomenon may be coming to an end as the Monarch is facing the threat of extinction. Reality is setting in for many of us and the threat to the Monarch Butterfly is real and imminent. We all need to step up and try to have compassion and do our part to insure it doesn't happen. Monarchs are seriously threatened by human activities in both their summer and over wintering sites. These activities are destroying the habitats at an astounding rate. Organizations, such as ourselves, are gathering and discussing a multitude of ways to help. So, letís take action! At the farm, we are doing are part and for those of you who wish to help we have created this page of wildflowers specifically for the Monarch Butterfly. These mixes, discount combos and individual species allow Monarchs a food source, a place to rest and the all-important areas to pollinate and breed. These flowers will have Monarchs flocking to your gardens, fields, containers all summer long!


The species in this combo allow Monarchs a food source, a place to...

READ MORE

Price: $19.70

As Low As: $15.76

The Deluxe Mix is a great pollinator mix containing......

READ MORE

As Low As: $14.95

This perennial mixture is filled with a colorful assortment ...

READ MORE

As Low As: $19.95

This is a specifically designed mixture of 17+ easy-to-grow ...

READ MORE

As Low As: $8.95

Milkweed plants (Asclepias) are the host plants for Monarch butter...

READ MORE

As Low As: $3.95

Flowers are a nectar source for many butterflies and leaves are a...

READ MORE

As Low As: $3.95

Swamp Milkweed has a high tolerance for waterlogged conditions and...

READ MORE

As Low As: $3.95

Tall, with large purple clusters of flowers. Attracts a variety ...

READ MORE

As Low As: $3.95

Loose, white flat-topped flowers over deep green foliage with ...

READ MORE

As Low As: $3.95

Large showy flowers with a great look. Loved by bees and butterfli...

READ MORE

As Low As: $2.95

Bright purple with a distinct yellow center, these are the jewels ...

READ MORE

As Low As: $2.95

Every year in June and July Bee Balm blooms in intense shades of ...

READ MORE

As Low As: $3.95

Hardy and super easy to grow. This biennial garden ...

READ MORE

As Low As: $2.95

Showy pinwheels in bright red edged with yellow, it makes ...

READ MORE

As Low As: $2.95

Liatrises will thrive in places where scarcely anything else will ...

READ MORE

As Low As: $2.95

The ox-eye daisy is often planted as a garden flower but remains a...

READ MORE

As Low As: $2.95

A big favorite of many gardeners, as they are so easy to grow...

READ MORE

As Low As: $2.95

A cottage garden staple, starts blooming in mid-summer with huge ...

READ MORE

As Low As: $3.95

Soft summer blooms that remain beautiful even in a drought or ...

READ MORE

As Low As: $3.95

Cluster-like flowers similar to white yarrow make this reddish...

READ MORE

As Low As: $3.95

One of the easy to grow annual flowers, providing a huge colorful ...

READ MORE

As Low As: $2.95

Bold, vibrant colors and the more you cut, the more they bloom ...

READ MORE

As Low As: $2.95

As Low As: $2.95

As Low As: $2.95

As Low As: $2.95

As Low As: $2.95

As Low As: $2.95

As Low As: $2.95

Hardy annual plant that produces colorful blossoms of flowers...

READ MORE

As Low As: $2.95

Sweet-smelling white (rarely pink or lavender), with four petals...

READ MORE

As Low As: $2.95

Pincushion flowers are a charming, traditional cottage ...

READ MORE

As Low As: $2.95

Are among the easiest annuals to grow. They grow up to 3 feet ...

READ MORE

As Low As: $2.95

The sweet fragrance of this lovely plant is a luxury in any garden...

READ MORE

As Low As: $2.95

Cosmos are one of our favorite wildflowers. They can turn an other...

READ MORE

As Low As: $2.95

The color of orange cosmos is a beautiful, rich and deep orange. A...

READ MORE

As Low As: $2.95

They are excellent for rock gardens, bedding and borders ...

READ MORE

As Low As: $2.95

Its vibrant colored flowers can be seen carpeting fields and...

READ MORE

As Low As: $2.95
| | | | | | | |
| --- | --- | --- | --- | --- | --- | --- |
| | | Great numbers of Monarchs gather and migrate each fall and it is ... | | | | What happens in nature is what you should duplicate and youíll ... |