---
---
---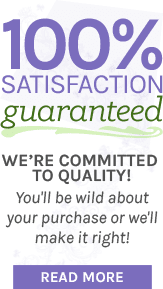 | | |
| --- | --- |
| | |
SOLD OUT for Spring 2023 - Check Back in September for Our Advance Sale for Spring 2024 at 50% Off for Buying and Reserving Early!


Our Spring Planted Flower Bulbs are direct from Holland and the United States. Plant for a full summer of color! We have hundreds to choose from! Our incredible variety and low prices are to allow every consumer a chance to purchase quality Dutch bulbs. Our extensive selections are all premium fully guaranteed product. Enjoy!

What are Spring Planted Bulbs? Spring planted, summer flowering bulbs like dahlias, gladiolus, canna and calla lilies etc. provide joyful and beautiful bloom all summer long. Fill your garden with color from these easy-growing summer-blooming bulbs. It's easy, just choose from our large selection, plant when they arrive or when it is suitable in your area, and enjoy during the summer months! Fill your garden and provide yourself with cut flowers and beauty all summer!



Begonias have long been a favorite flowers of gardeners and hortic...

READ MORE

Caladium's are a popular foliage plant. They are a tuberous plant ...

READ MORE

Calla Lilies are not really a lily at all. They are actually a ...

READ MORE

If you had to pick a flower that that had variety, you would have ...

READ MORE

The gladiolus is one of the most beautiful summer flowers and come...

READ MORE

We offer a huge variety of a garden staple, the Lily. Oriental, As...

READ MORE

This section is a great selection of other interesting and charmin...

READ MORE