---
---
---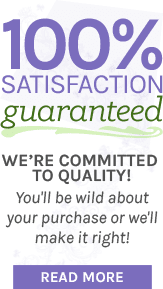 | | |
| --- | --- |
| | |
ADVANCE SALE - UP TO 45% OFF FOR BUYING AND RESERVING NOW!

Our incredible variety and low prices on these woodland and shade perennials are to allow every consumer a chance to purchase quality perennials at economical and attractive prices.

ABOUT OUR PERENNIALS & BAREROOTS
We offer our perennial plants with a strong commitment to providing you only the most healthy & vigorous plant stock. We will only be offering superior quality plants and bareroots including a huge selection of award-winning varieties. Our premium stock is grown mostly in the United States & guaranteed for health and size. If you are looking for a plant source you can trust to help you create a beautiful, easy to maintain garden, you've come to the right place!


Woodland & Shade Perennials are those charming woodland varieties that are so sought after, and we also carry a large selection for shady areas around your yard and gardens!

AVAILABLE IN DIFFERENT QUANTITIES DEPENDING ON VARIETY


Pink Lady Slipper is a very attractive & popular plant because of ...

READ MORE

Price: $119.95

Sale Price: $59.95

LIMITED AVAILABILITY! White with a painted fuschia (deep pink) and...

READ MORE

Price: $259.90

Sale Price: $129.95

The flower is fragrant with a brilliant yellow pouch and dark-brow...

READ MORE

Price: $139.95

Sale Price: $83.97

Price: $59.90

As Low As: $29.95

Price: $79.90

As Low As: $39.95

Bags of 5 or 30 Premium Bare Roots!...

READ MORE

Price: $249.00

As Low As: $39.95

Available in Bags of 5 Premium Bare Roots!...

READ MORE

Price: $109.90

As Low As: $54.95

Price: $15.00

Sale Price: $7.50

Price: $36.00

Sale Price: $18.00

Price: $79.90

As Low As: $39.95

Price: $36.00

Sale Price: $18.00

Price: $42.00

Sale Price: $21.00

Price: $36.00

Sale Price: $18.00

Available in Bags of 5 or 10 Plant Plugs!...

READ MORE

Price: $109.90

As Low As: $54.95

Price: $24.00

Sale Price: $12.00

Price: $79.90

As Low As: $39.95

Price: $42.00

Sale Price: $21.00

Price: $79.90

As Low As: $39.95

Ships as a Bag of 5 Premium Bare Roots!...

READ MORE

Price: $79.90

As Low As: $39.95

Beautiful, hooded spathe with striped pale pink. Fragrant with...

READ MORE

Price: $48.00

Sale Price: $24.00

Available in Bags of 5 Bare Roots!...

READ MORE

Price: $109.90

As Low As: $59.95

Price: $79.90

As Low As: $39.95

Price: $36.00

Sale Price: $21.60

Price: $36.00

Sale Price: $18.00

Price: $249.00

As Low As: $39.95

Price: $249.00

As Low As: $39.95

Price: $19.90

Sale Price: $11.94