---
---
---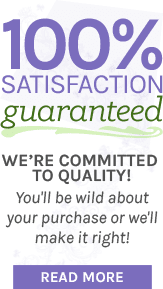 ---
| | |
| --- | --- |
| | |
Our Vegetable and Herb Seeds are sold by the packet online and larger quantities are available! Our Vegetable and Herb seeds are un-treated, non-GMO, open-pollinated or hybrid seeds. These seeds are all suitable for ORGANIC home gardens. If you are looking for larger quantities, please contact us for availability per species. Our vegetable and herb seeds are from one of the oldest and most respected suppliers in the U.S. If you have any questions about our Vegetable Seeds or our Herbs Seeds, please contact us. We also carry other herb species such as Lavender, Echinacea etc. which can be found on our Individual Species or Rare Species pages.Have fun and grow your own vegetables or herbs! Everyone's doing it!

Lots of new USDA Certified Organic and Heritage varieties now available! While ALL of our vegetable and herb seeds are suitable for organic home gardens, certified organic is different as not only the seeds must be organic, but the packing facility and method must all be certified organic as well!


All Veggies & Herbs on Sale NOW!
Vegetable Packets
Price: $2.79

As Low As: $2.23

Price: $1.69

As Low As: $1.35

Price: $1.69

As Low As: $1.35

Price: $1.69

As Low As: $1.35

Price: $2.20

As Low As: $1.76

Price: $2.79

As Low As: $2.23

Price: $2.20

As Low As: $1.76

Price: $2.79

As Low As: $2.23

Price: $2.20

As Low As: $1.76

Price: $2.79

As Low As: $2.23

Price: $2.79

As Low As: $2.23

Price: $2.79

As Low As: $2.23

Price: $2.20

As Low As: $1.76

Price: $2.20

As Low As: $1.76

Price: $2.19

As Low As: $1.75

Price: $2.19

As Low As: $1.75

Price: $2.79

As Low As: $2.23

Price: $2.19

As Low As: $1.75

Price: $2.79

As Low As: $2.23

Price: $2.20

As Low As: $1.76

Price: $2.79

As Low As: $2.23

Price: $2.19

As Low As: $1.75

Price: $2.19

As Low As: $1.75

Price: $2.19

As Low As: $1.75

Price: $2.19

As Low As: $1.75

Price: $2.19

As Low As: $1.75

Price: $2.49

As Low As: $1.99

Price: $2.49

As Low As: $1.99

Price: $2.19

As Low As: $1.75

Price: $2.49

As Low As: $1.99

Price: $2.49

As Low As: $1.99

Price: $2.20

As Low As: $1.76

Price: $2.19

As Low As: $1.75

Price: $2.20

As Low As: $1.76

Price: $2.19

As Low As: $1.75

Price: $2.19

As Low As: $1.75

Price: $2.79

As Low As: $2.23

Price: $2.20

As Low As: $1.76

Price: $2.79

As Low As: $2.23

Price: $2.79

As Low As: $2.23

Price: $2.20

As Low As: $1.76

Price: $2.49

As Low As: $1.99

Price: $2.20

As Low As: $1.76

Price: $2.19

As Low As: $1.75

Price: $2.79

As Low As: $2.23

Price: $2.20

As Low As: $1.76

Price: $2.20

As Low As: $1.76

Price: $2.20

As Low As: $1.76

Price: $2.20

As Low As: $1.76

Price: $2.19

As Low As: $1.75

Price: $2.19

As Low As: $1.75

Price: $2.20

As Low As: $1.76

This mixture is a colorful and tasty blend of ...

READ MORE

As Low As: $12.95
| | | | | | | |
| --- | --- | --- | --- | --- | --- | --- |
| | | Add pizzazz to your cooking by using your own home grown herbs... ... | | | | Visit our container gardening page to learn how - easy, fun and...... |